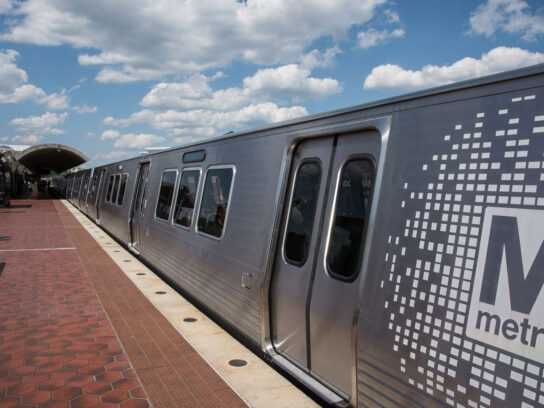 Initial reports concerning a recent Red Line incident in which metro cars separated point to problems with loose bolts, according to the Washington Metrorail Safety Commission.
The commission, WMATA and a coupler manufacturer reviewed the coupler assembly on the train cars that separated near the Glenmont station Nov. 24 and found that there were five loose bolts on the top of the coupler assembly. According to tweets from the commission, one of those bolts is supposed to hold a draft bar in place and the other four are designed to hold a guide rail in place.
"The screw-like threads on the draft bar and coupler head were worn or damaged. Corrosion and contaminants were found on the threads of the coupler head," according to the commission's tweet.
In the Nov. 24 incident, an eight-car Red Line train had just departed Glenmont Station at 1 p.m. and was heading to the Wheaton Station when it reported mechanical trouble, according to a release from Metro.
The train operator checked for mechanical trouble and discovered that the first and last four cars had separated from each other. Metro reported that there were no injuries among the 12 passengers who were on the train.
The investigation is ongoing.
#WMATA has initially reported this event to us as a red signal overrun with no major damage or injuries. As with any similar event, a full investigation will be conducted. https://t.co/nW4bhnLifv

— Washington Metrorail Safety Commission (@MetrorailSafety) November 27, 2020
At approximately 1:04 p.m. today, November 24, 2020, an eight-car 6000 Series WMATA Red Line train headed toward Shady Grove separated between its fourth and fifth cars in the area of the interlocking just south of the Glenmont Station. (1/4) pic.twitter.com/Rh56vblkTv

— Washington Metrorail Safety Commission (@MetrorailSafety) November 24, 2020
Recent Post
Metro Sidelines 6000-Series Railcars Following Separation Accident