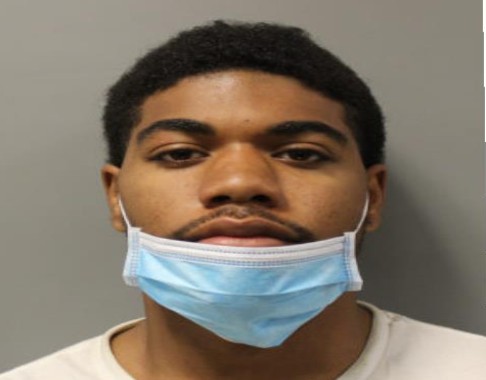 A Holiday Alcohol Task Force officer arrested a suspect for possession of a handgun, drug related offenses and traffic offenses during a routine traffic stop on Nov. 24.
The 18-year-old suspect, Damien Fox of Clinton, was arrested and charged with criminal offenses of possession of a handgun, possession of a handgun by a prohibited person, possession of marijuana with the intent to distribute it, and traffic offenses including driving without a license.
Around 9:44 p.m. Fox was stopped by a task force officer for several vehicle moving violations, police said in the press release. The officer identified Fox and found that Fox did not have a driver's license. The officer then noted a strong smell of marijuana coming from the vehicle in which Fox admitted he had with him.
Officers searched the vehicle and found a loaded handgun underneath the front passenger's seat. A loaded magazine and marijuana packaged for distribution and other items indicative of drug distribution were found in the search as well.
Police say Fox is prohibited from owning a firearm due to prior criminal convictions.
Holiday Alcohol Task Force Officer Arrests Suspect for Gun Possession and Drug-Related Offenses During Traffic Stop: https://t.co/CYVS1ZT0xC

— Montgomery County Department of Police (@mcpnews) December 2, 2020
Fox was arrested and transported to the Central Processing Unit. He is being held without bond.