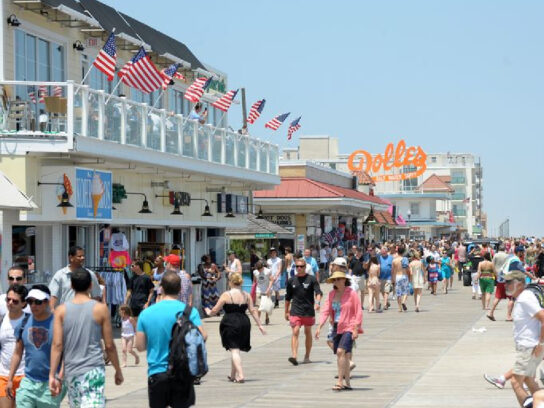 The city of Rehoboth will open its beaches and boardwalk on Friday, May 15. In order to maintain social distancing expectations, the city has put in place several guidelines for the different activities that visitors can engage in.
The beach and boardwalk are only opened for walking and exercising from 6 a.m. to 10 p.m. Visitors will not be allowed to swim, surf, or loiter, according to a post from the city of Rehoboth.
Visitors will also be able to access local businesses which are open but must keep any gatherings to 10 people or less. Visitors must also wear face coverings on the beaches and boardwalk, and maintain distances of six feet from one another.
Ocean City, Maryland, reopened the boardwalk and beaches on Saturday, May 9.
The City of Rehoboth Beach will open the beach and boardwalk on Friday, May 15, 2020, subject to mandatory limitations. More info. at https://t.co/5nX5y5nFmd

— City of Rehoboth Beach, DE (@CityofRehoboth) May 12, 2020