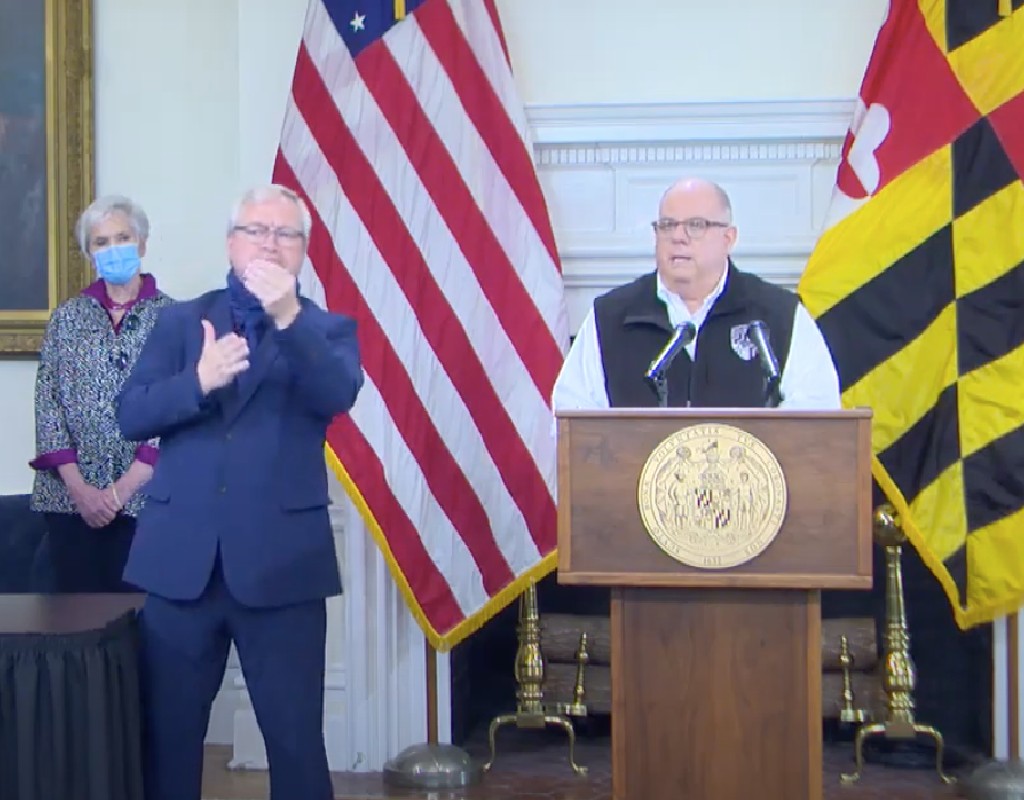 Watch: Hogan News Conference on Easing COVID-19 Restrictions Wednesday
Gov. Larry Hogan will hold a news conference Wednesday at 5 p.m. to update Marylanders on a phased easing of restrictions in place to prevent the spread of Covid-19.
The news conference will be live streamed on Hogan's Youtube, Facebook, and Twitter accounts.
Related Posts
Hogan Lifts Stay at Home Order, But Montgomery County May Be Slow To Follow
Hogan to Announce Maryland's 'Roadmap to Recovery' on Friday