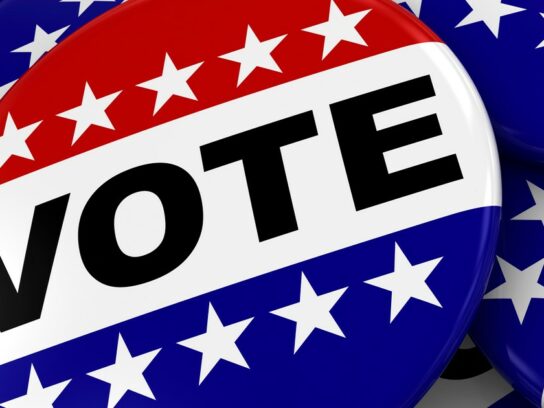 The November 3 election is less than 40 days away, and Maryland voters are starting to get ballots in the mail. The first set of emails to domestic voters who requested a ballot by web were also sent this week, according to the Maryland State Board of Elections.
Montgomery County Board of Elections officials says they have more than 30,000 web delivery ballots to duplicate.
MyMCMedia spoke with a local resident who requested a ballot via email:
"I voted as soon as I received the notice from the Board of Elections that my ballot was available. When you request your ballot be delivered by email, you receive a notice that it's available. Then you log into the BOE site, create a private account and download your ballot, and print it," said a Montgomery Village resident who asked to not be identified.
"People think that this process allows them to vote digitally. It does not. You have to download and print your ballot and mark your choices as normal. You even print your own envelope. Once that's done, you can mail it, put it in a drop box, or take it to the BOE in person, which is what I did. After I voted and handed my ballot to the BOE employee, I felt a great sense of accomplishment and relief. I felt that my ballot was safe, and my vote had been received. In these crazy times, everyone needs that," the resident added.
Important deadlines for voters: 
Voter registration – Tuesday, October 13
Ballot request deadline –  Tuesday, October 20
Early Voting -Monday, October 26 – Monday, November 2 7:00 a.m. to 8:00 p.m.
Presidential General Election Day- Tuesday, November 3
Click here for ballot drop box locations.
Click here for more information about options for voters.
MoCo has 30,000+ Web Delivery ballots to duplicate. We got it covered… #MakeAVotePlanMoCo #MoCoSecuringYourVote2020 https://t.co/gInOH1ARdG pic.twitter.com/Mld0Jk7brq

— MontgomeryMDVotes (@777Vote) September 24, 2020
How BOE staff feels when voted ballots start arriving! For ballot drop box locations & installation dates: https://t.co/KtuMKVMIpH#YourHealthYourVoiceYourVote #MakeAVotePlanMoCo #MoCoSecuringYourVote2020 https://t.co/F9EjQXy8nD pic.twitter.com/HNjVuIZRV2

— MontgomeryMDVotes (@777Vote) September 24, 2020
REGISTER TO VOTE!
Deadline: October 13!

📲 Via Smartphone: Text VOTE to 77788

💻 Online: https://t.co/LjH4G6lWoB

🖨+📬 Print & mail an application:
(ENGLISH) https://t.co/Ovz8p9wcjg

☎️ Questions: Call BOE 240-777-8500#YourHealthYourVoiceYourVote #ShareThisPostNotCOVID19 pic.twitter.com/NfvHbKd0EP

— MontgomeryMDVotes (@777Vote) September 23, 2020
See related posts below: