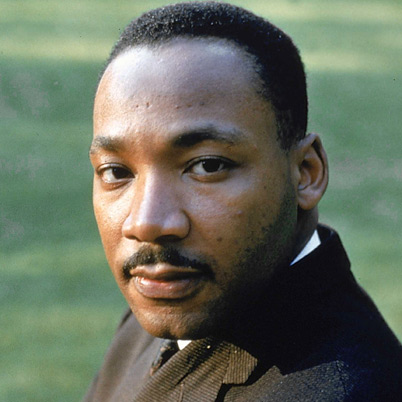 Residents throughout Montgomery County took time on Martin Luther King Jr. Day to help others, cleaning up litter, sending cards, making blankets and helping those less fortunate than themselves. Although this year, most of the events were virtual or ones that could be done alone or with just a few other people, the spirit of volunteerism was still very much in evidence.
The county offered a myriad of volunteering opportunities as did religious groups and non-profits.
Still others took advantage of the sunny but windy weather to get outside and hike on one of the county roads closed to traffic for pedestrians and bikers.
Today, we celebrate the life and legacy of Dr.Martin Luther King Jr. He spent his life paving the way by empowering individuals, strengthening communities, fighting for social justice and bridging barriers. How are you honoring Dr. King's legacy on this National Day of Service? pic.twitter.com/Ihjy3Y6kFy

— Montgomery Council (@MoCoCouncilMD) January 18, 2021
Join us in celebrating & honoring the legacy of Dr. Martin Luther King Jr. with a Week of Service, Jan. 16 to 24. Explore activities & donation opportunities here: https://t.co/J4NFKrhrrj#MLKDay  pic.twitter.com/wZ2ZNKmO4B

— City of Gaithersburg (@GburgMD) January 17, 2021
Thank you to the TPMS Difference Makers @dm_united and @TPMSPrincipal for continuing to make MLK Day a day of service and coming together for others. #MLKDay2021 https://t.co/Trg3QYETJ2

— Kate Stewart (she/her) (@KateforTakoma) January 18, 2021
Today, we honor the extraordinary legacy of Dr. Martin Luther King Jr. In 1963, I took the bus from Silver Spring to hear his "I Have a Dream" speech. His work for social justice still inspires me. Although there is still work to do, our world is better because of him. #MLK pic.twitter.com/ZSDRztBhFh

— County Exec Marc Elrich (@MontCoExec) January 18, 2021
— Brenda Wolff (@brendawolff1) January 18, 2021
@RicePolitics see you at 5:00 p.m on @CountyCableMoCo
Celebrating #MoCo #MLKDay2021 #craigrice pic.twitter.com/qxGJKe4p9Y

— Craig Rice (@RicePolitics) January 18, 2021
Today, on #MLKDay, we're joining with @MannaFoodCenter in their campaign for more awareness about the roots of food insecurity in the U.S. Help Manna provide healthy food by donating https://t.co/3noUhEFdzA#MakeAPlate #foodjusticeforall pic.twitter.com/rAScISiDKE

— City of Rockville (@Rockville411) January 18, 2021