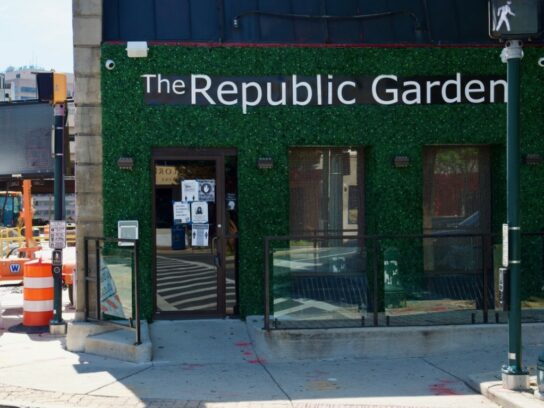 The Republic Garden in Silver Spring has been closed by the county for the second time, for not maintaining six-feet physical distancing.
The restaurant was given a 30-day closure order on Sunday, July 26 because the written plan that had been submitted to ensure physical distancing was not being followed. The Republic Garden's license was previously suspended on July 12.
Two additional businesses received $500 citations for noncompliance. The Block in North Bethesda was given a $500 citation two weeks ago and again over the July 25 weekend. Lancaster County Meats in Germantown has also been issued a $500 civil citation and has had its license suspended for failing to require employees to wear face masks, according to a press release.
The Block and Lancaster County Meats now have to submit a written plan that includes how they will comply with COVID-19 reopening guidelines.
Additionally, Lone Oak Farm Brewing in Olney was reminded by Montgomery County Health and Human Services and Alcohol Beverage Services inspectors of the guidelines surrounding indoor and outdoor gatherings and the issue prohibiting live music performances. The inspectors ordered Lone Oak Farm Brewing to stop serving food without the proper food service facility license and asked for a plan for a food service review.
Inspectors have been visiting establishments throughout the county since early June to educate about the requirements in place as well as to follow up on complaints.
https://www.instagram.com/p/CDKSdykjmKk/