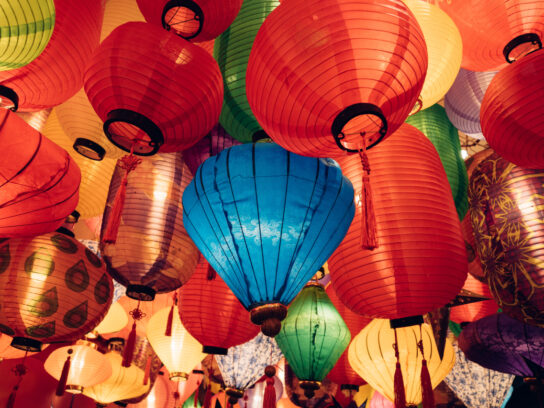 Asian New Year festivals traditionally conclude with a major celebration, known as the Lantern Festival, on the 15th day of the first month on the Lunar calendar. Locally, Rockville hosts a Lantern Festival every year.
This year, the festival takes place from 11 a.m. – 2 p.m. Saturday, Feb. 11 at the F. Scott Fitzgerald Theatre in Rockville. The family friendly event is open to the public and features the Dragon Dance, cultural performances, activities including "Spring" character paper cutting, calligraphy, story telling and a photo booth. Free tickets are available online at the 2023 Rockville Lantern Festival.
Live performances begin at noon. Ethnic cuisine is available to purchase.
The event is organized by the Rockville Sister Cities Corporation in partnership with WQER-LP 96.7 FM Radio, the Asian American Chamber of Commerce and the Chinese Culture Institute.
The F. Scott Fitzgerald Theatre is located at 603 Edmonston Drive in Rockville.
Related:
---