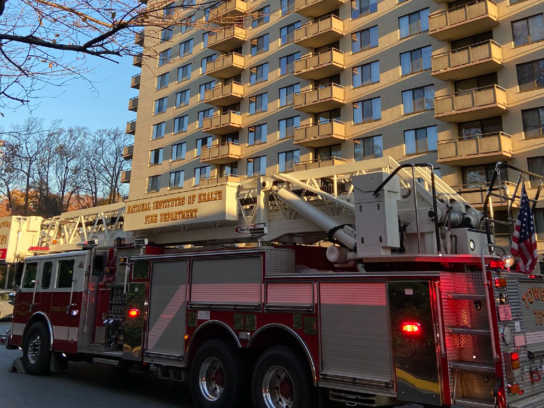 Montgomery County Fire Rescue Services received a report around 7 a.m. Thursday regarding a fire in an 18-story building's trash room, with smoke rising in the building, according to Chief MCFRS Spokesperson Pete Piringer.
The Promenade, a residential building located at 5225 Pooks Hill Road, reported a fire in the building's trash compactor on the ground floor at the loading dock. The building's internal sprinkler system extinguished the flames and managed to prevent the fire from spreading any further. Smoke in the building led some residents to seek refuge in the building's lobby.
Multiple MCFRS personnel responded to the incident. No injuries have been reported.