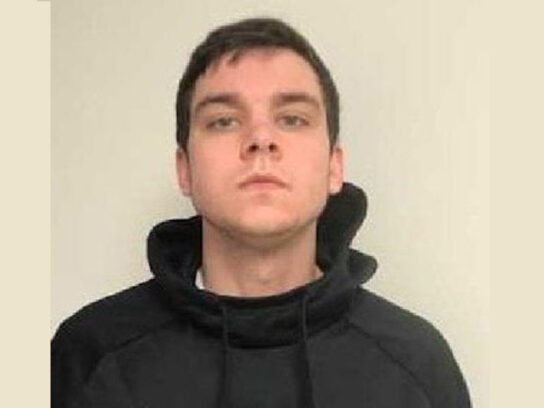 Kevin McGuigan, 24, of Rockville was sentenced Wednesday to 80 years in prison for killing his mother, Jaclyn McGuigan, inside St. Raphael Catholic Church, on Dunster Road, in Potomac.
McGuigan pleaded guilty to first degree murder Dec. 14, 2021 after being found competent to stand trial.
According to court records, Montgomery County police officers were called to the church after witnesses heard screaming and then saw a woman lying on the ground with a younger man over top of her.
When police arrived, they saw the woman with obvious signs of trauma and bleeding from a knife.wound. Jaclyn McGuigan was pronounced dead at the church.
McGuigan fled the scene, leaving his car, with his cell phone in it, at the nearby Falls Grove Park.
"Kevin McGuigan has continued to exhibit violent behavior, pleading guilty to first degree assault for attacking a fellow detainee while he was in custody receiving medical treatment. We thank Judge [Harry] Storm for imposing an absolutely appropriate sentence today," said State's Attorney John McCarthy.
Related Post
Man Who Killed His Mother Outside Rockville Church in 2018 Pleads Guilty