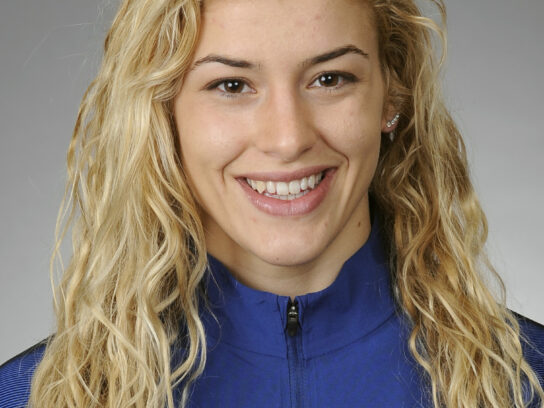 Five years after becoming the first American woman to win an Olympic gold medal in wrestling, Rockville native Helen Maroulis set another milestone.
Maroulis, who overcame a series of physical challenges to qualify for a second Olympic appearance, became the first American woman to win two Olympic wrestling medals. She dominated Khongorzol Boldsaikhan of Mongolia in the women's freestyle 57-kilogram bronze medal match, winning 11-0 by technical superiority on Thursday.
When the referee's final whistle sounded, Maroulis burst in a wide smile and raised both arms in the air in celebration.
2x Olympic medalist has a nice ring to it.@helen_maroulis is taking home bronze. #TokyoOlympics pic.twitter.com/b8dfPGd51B

— Team USA (@TeamUSA) August 5, 2021
Once the first girl to place in a Maryland high school wrestling championship when she attended Magruder High School, Maroulis added yet another claim to fame on her lengthy resume. She also is a two-time world champion.
But over the past few years, Maroulis sustained a serious concussion and then battled through Post-Traumatic Stress Disorder. She had an injured shoulder and tore knee ligaments. She contemplated retiring. But her competitive nature kept pulling her back to the mat. And on Thursday, the smile on her face showed why she kept coming back.
Redemption for Helen Maroulis! She caps off a perfect morning session for Team USA with an Olympic Bronze Medal!
📸 Tony Rotundo pic.twitter.com/k3K3VtMwIv

— FloWrestling (@FloWrestling) August 5, 2021
Related posts:
Rockville Native Maroulis Wins First Two Olympic Wrestling Matches, Falls in Semifinal
Wrestlers Helen Maroulis, Kyle Snyder Qualify for 2021 Olympic Games