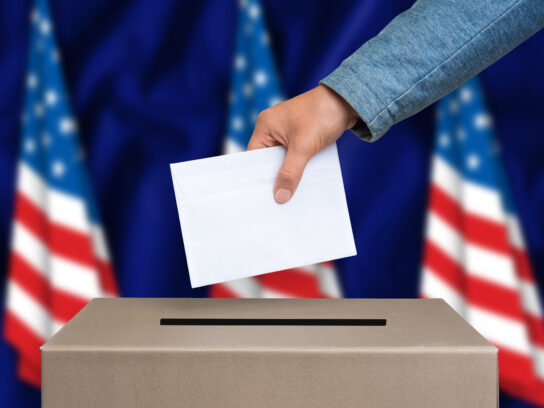 The city of Rockville is looking for candidates to fill three vacant spots on the Board of Supervisors of Elections, the city government announced. 
The board is responsible for conducting city elections, which includes registering voters and ensuring that elections are "fair, safe, open and secure," the city government stated in a tweet on Saturday. 
Those interested in applying must fill out an 'Expression of Interest' form to be mailed to the City Clerk/Director of Council Operations at 111 Maryland Ave. Rockville, Maryland 20850, according to the city government website. 
"The Mayor and Council and the City Clerks office will review your application. You will be notified by email, phone or mail of the decision," the website states. 
The Board of Supervisors of Elections is just one of the many boards and commissions that make a difference in the Rockville community, each working to inform the mayor and council. Other board/commission vacancies can be found on the city government website here. 
For more information or questions, it is asked that residents contact the "City Clerk's Office at 240-314-8280."
Make a difference in your community! The City of Rockville is currently seeking applicants for the Board of Supervisors of Elections. Interested? ➡️ Visit https://t.co/Nn4DrJ5GxA pic.twitter.com/GPAPTmBsRZ

— City of Rockville (@Rockville411) July 2, 2022