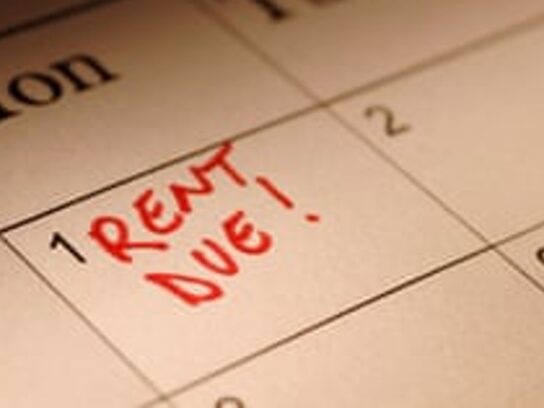 El programa de alivio del pago de alquiler COVID-19 del condado de Montgomery aceptará de nuevo las solicitudes, a partir del lunes 16 de mayo, anunció el ejecutivo del condado Marc Elrich durante una conferencia de prensa el miércoles.
El programa brinda asistencia con el pago del alquiler a los inquilinos que experimentaron dificultades financieras debido a la pandemia y están atrasados en los pagos de alquiler, con restricciones de ingresos.
Según el condado, los requisitos de elegibilidad son los siguientes:
Experimentó dificultades financieras relacionadas con COVID-19
Tiene un ingreso bruto familiar de la declaración de impuestos de 2020 o 2021, o de los 30 días anteriores, que sea igual o inferior al 50 % del ingreso medio del área (AMI)
Vivió en el condado de Montgomery desde agosto de 2021 o antes
Tiene una obligación formal o informal de pagar el alquiler
Está atrasado en el pago del alquiler por lo menos dos meses
Los residentes podrán acceder a la solicitud a partir del lunes y deben presentar su solicitud en línea en www.mc311.com/rentrelief. Los solicitantes necesitarán una dirección de correo electrónico. Los residentes que necesiten ayuda pueden llamar al 311 para recibir asistencia.
🆕 Eligible Montgomery County renters can soon apply for additional #COVID19 rent relief through the fourth phase of the County's Rent Relief program! The program will accept applications starting on Monday, May 16. Details ➡️ https://t.co/wRLTECUvuX. pic.twitter.com/yeX6DSQnwq

— Montgomery County MD (@MontgomeryCoMD) May 11, 2022
Las solicitudes permanecerán abiertas hasta al menos el 30 de junio. Es la cuarta ronda de asistencia de alquiler del condado. En las primeras tres fases, se distribuyeron $78 millones a unos 10.500 hogares.
"Necesitamos este dinero para llegar a los más necesitados lo más rápido posible", dijo Elrich. "Abordar los impactos económicos de la pandemia requerirá un esfuerzo sostenido e intencional por parte de los gobiernos en todos los niveles. Queremos que nuestras familias más vulnerables, que se han visto afectadas negativamente por COVID-19, puedan permanecer en sus hogares, y esta cuarta fase de alivio de alquiler nos ayudará a hacer precisamente eso".
Los fondos para la fase cuatro provienen de la asistencia de emergencia para el alquiler del Departamento del Tesoro de los EE. UU., en asignaciones directas y a través del estado.