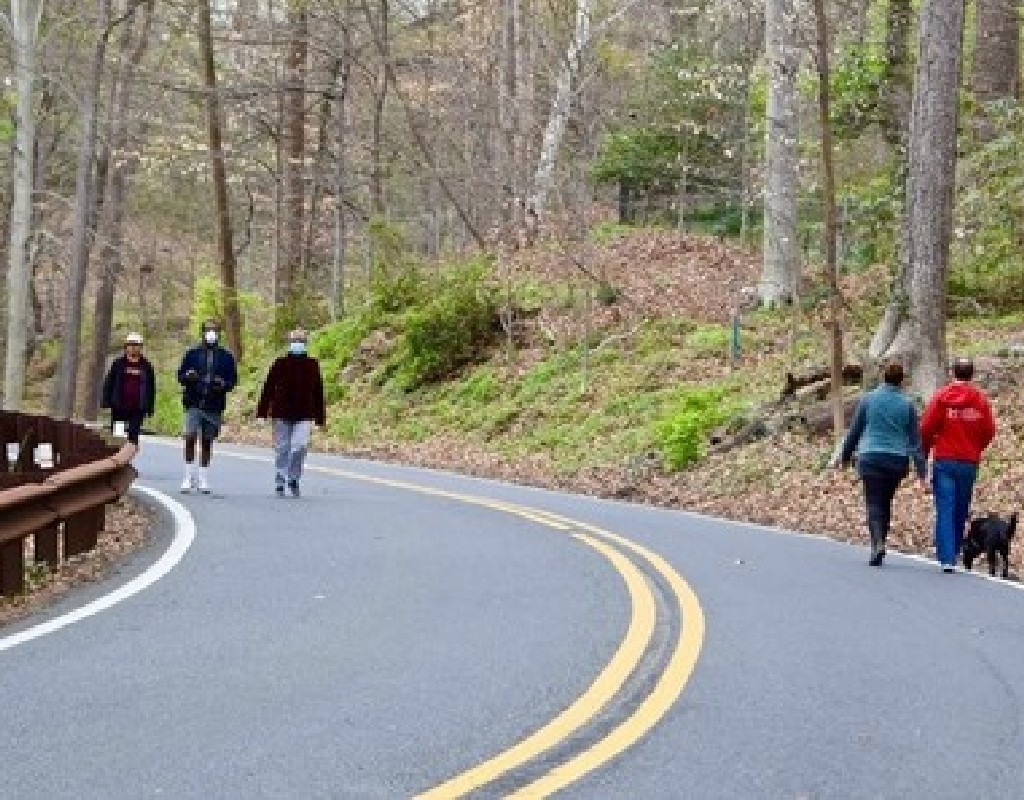 Sections of Beach Drive, Sligo Creek Parkway Will be Closed This Weekend
Montgomery Parks announced some areas of Sligo Creek Parkway, Beach Drive and Little Falls Parkway will be closed this weekend.
Sections will close from Friday 9 a.m. to Sunday 6 p.m. The sections will be closed to vehicles but open for pedestrians and cyclists, as part of an effort to allow residents to engage in outdoor exercising while practicing social distancing and staying six feet apart from others.
"Exercising safely outdoors and experiencing nature are essential activities to support your mental health and wellness," said Mike Riley, Director of Montgomery Parks. "Opening parkways to people provides a safe venue for healthy activities including walking, running and biking while allowing adequate space for social distancing."
The following sections will close in Sligo Creek Parkway:
University Boulevard to Dennis Avenue
Dennis Avenue to Forest Glen Road
Piney Branch Road to Maple Avenue
Maple Avenue to Old Carroll Avenue
Beach Drive:
Knowles Avenue to Cedar Lane
Cedar Lane to Connecticut Avenue
Little Falls Parkway:
Massachusetts Avenue to River Road
River Road to Arlington Road
We are opening more roadways to pedestrians and cyclists every weekend for more space to exercise and for easier social distancing.

From Friday at 9 am through Sunday at 6 pm, join us on sections of Beach Drive and Little Falls and Sligo Creek Parkways.https://t.co/F2Xylvlh7q pic.twitter.com/mEp2kTcITe

— Montgomery Parks (@MontgomeryParks) April 14, 2020