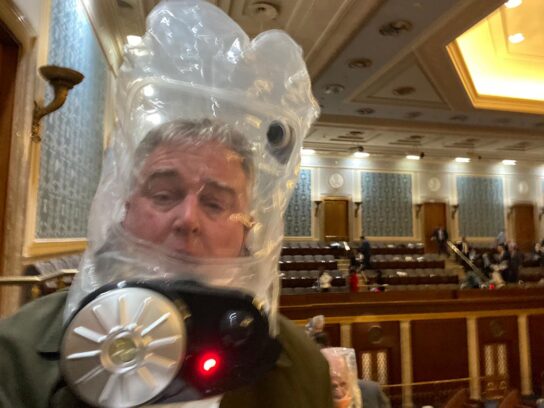 Maryland's two U.S. Senators, Chris Van Hollen (D) and Ben Cardin (D), are both safe after protestors broke into the U.S. Capitol Wednesday afternoon, according to spokespeople for the officials.
The Republican enablers who encouraged @POTUS and this insurrection must actively work to calm the crowds and restore order. Words matter and the incendiary language used recently has run counter to the truth and our Constitution.

— Senator Ben Cardin (@SenatorCardin) January 6, 2021
Hard to take seriously the political arsonists, starting with Trump, when they say they want to put out the flames after they lit the match. I never thought we would live to see the day that violent mobs seized control of the Capitol. I cry for our country. https://t.co/8OfSbVAS25

— Senator Chris Van Hollen (@ChrisVanHollen) January 6, 2021
The three Democratic U.S. Representatives representing Montgomery County residents also confirmed that they are safe: Rep. David Trone of District 6, Rep. Jamie Raskin of District 8, and Rep. John Sarbanes of District 3.
I am safe. We have been evacuated.

Let me be clear: we will not be stopped by this lawless intimidation. pic.twitter.com/WWDJst4V1B

— Rep. David Trone (@RepDavidTrone) January 6, 2021
American democracy will prevail.

— Rep. Jamie Raskin (@RepRaskin) January 6, 2021
Related Post:
Montgomery County, State Police Deployed to U.S. Capitol Amid Chaos
Lt. Gov. Boyd Rutherford: 'Impeachable Offense to Incite Violence'