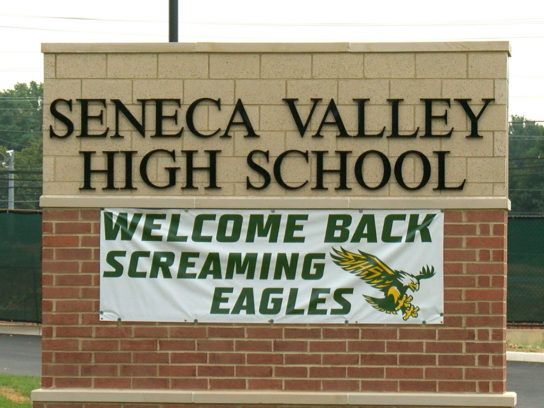 On Friday, for the second time this week, students at Seneca Valley High School were evacuated from the school in Germantown.  They had also evacuated on Dec. 8 following reports of a bomb threat.
According to several Facebook posts by Principal Marc Cohen, Seneca Valley "received a threat to our safety today that necessitated an evacuation of our building."
While police and other emergency workers checked out the school, Montgomery County Public School busses were used to keep students and staff out of the cold. Some students went to nearby fast food restaurants.
Police gave the okay to return to the school around 10 a.m., but not long after that the school received information of "a possible dangerous event in the immediate community," Cohen posted. Someone reported hearing shots fired in the area, according to a Montgomery County police spokesperson.
The school then initiated a shelter-in-place.
After checking out the area, "it was determined to be the backfiring of a vehicle," the spokesperson told MyMCM.
Therefore, around noon, the school day resumed.
Seneca Valley High School students are back inside the school as of 11:43 a.m., after MoCo Police said it was okay. The students reported to fourth period, after evacuating at 10:47 a.m., according to Principal Marc Cohen. @mymcmedia @mcpnews @MCPS

— suzanne pollak (@SuzannePollak) December 8, 2021
Related Post
Seneca Valley Shelters in Place; Students are Stressed and Scared