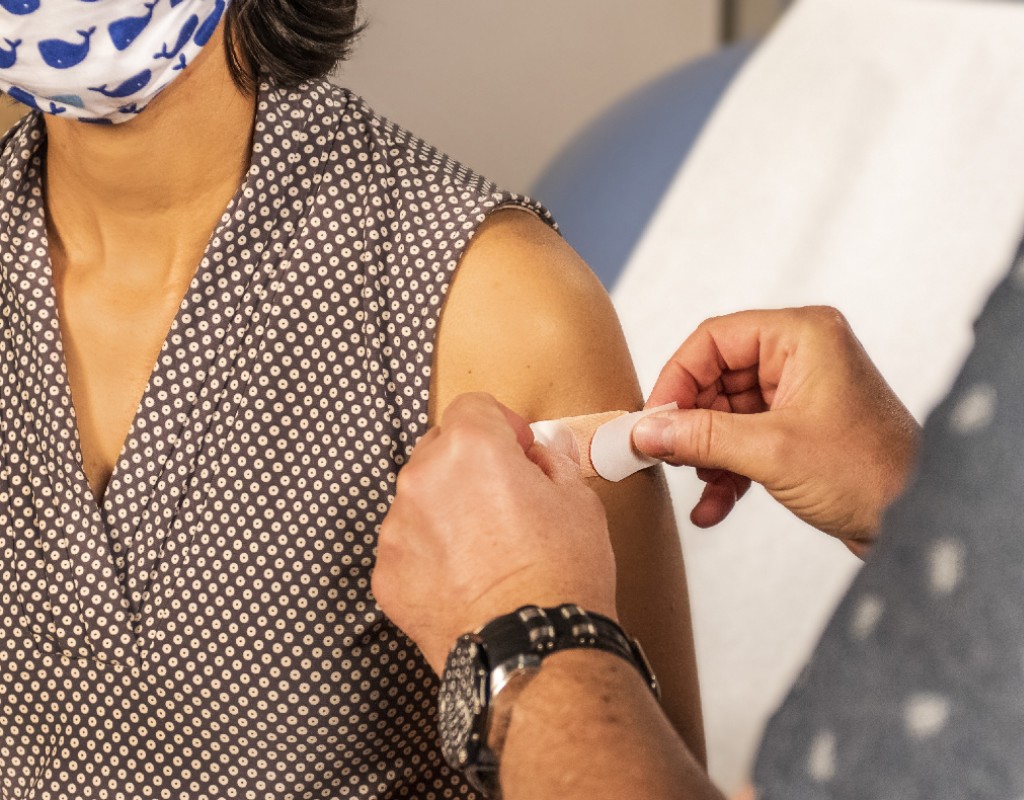 Silver Spring-Based Researchers Looking for Volunteers for COVID-19 Vaccine Trial
Researchers at the Silver Spring-based Walter Reed Army Institute of Research (WRAIR) are looking for volunteers to participate in a Phase 1 clinical trial of a new type of COVID-19 vaccine.
Phase 1 of the trial will examine the vaccine's safety and will look to generate an immune response that researchers expect to find, according to Dr. Paul Scott, Deputy Director of the WRAIR Emerging Infectious Diseases Branch. The vaccine, developed and manufactured at WRAIR, takes a novel approach and was created in a different manner than other COVID-19 vaccines.
The vaccine was created by Dr. Kayvon Modjarrad, Director of the Emerging Infectious Diseases Branch at WRAIR, and Dr. Gordon Joyce, WRAIR structural biologist and employee of the Henry M. Jackson Foundation for the Advancement of Military Medicine. Modjarrad has also led the Army's efforts towards COVID-19 vaccine research.
Researchers are looking for 72 volunteers for the trial. Area residents can participate in the trial if they are between the ages of 18 and 55 years old, have never been infected by COVID-19 and have not been vaccinated. Other qualifications to participate in the trial can be found online. As of April 26, 24 individuals have enrolled in the trial.
The 72 participants will be divided into three groups of 24. The first group will receive a lower dose of the vaccine, with three shots over the course of six months. The first shot will occur when they enroll, the second will occur after one month and the third after six months.
The second group will also receive three shots of the vaccine over the course of six months, except with an increased dosage. The third group will receive only two doses of the vaccine, the first being at the time of enrollment and the second after six months.
Half of each group will receive the vaccine and the other half will receive a placebo. The study will be a double-blinded study, meaning that neither patients nor researchers will know who has the placebo and who has the vaccine.
The research institute is located off of Brookville Road. Analysis of the data from the study will begin in less than two months.