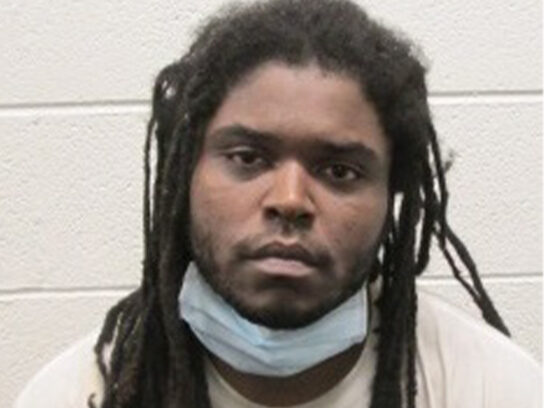 The Montgomery County Police Department (MCPD) announced Thursday that they arrested and charged a man with assault in connection to a mask dispute incident at a liquor store in Potomac.
Police identified the man as 31-year-old Donald Thomas-Gipson of Silver Spring. Thomas-Gipson faces first and second-degree assault charges, according to MCPD.
Police say the incident happened Aug. 29 at Montgomery County Liquor and Wine store, located at 10132 River Road. At 5:30 p.m. a man, who police say was a friend of Thomas-Gipson, walked into the Potomac liquor store without wearing a mask. Police say a liquor store employee refused service to Thomas-Gipson's friend because he wasn't wearing a mask, which is required at Montgomery County establishments because of the coronavirus.
The maskless man left the store and police say Thomas-Gipson then entered the store asking why his friend was refused service. Police say Thomas-Gipson then ran behind the counter and assaulted the employee.
Following the assault, police say Thomas-Gipson and his friend left the store and fled away in a vehicle. First responders were dispatched to the scene at 5:38 p.m. and Montgomery County Fire and Rescue personnel brought the employee to a nearby hospital to treat his injuries.
The incident was investigated by detectives from the Bethesda district who determined that the assault suspect was Thomas-Gipson. Police arrested Thomas-Gipson Thursday and he was taken to the Central Processing Unit. Bond information is not available.
According to online court documents, in February, Thomas-Gipson was charged with first-degree assault and also for disturbing the peace for an incident that happened Jan. 12, 2020.