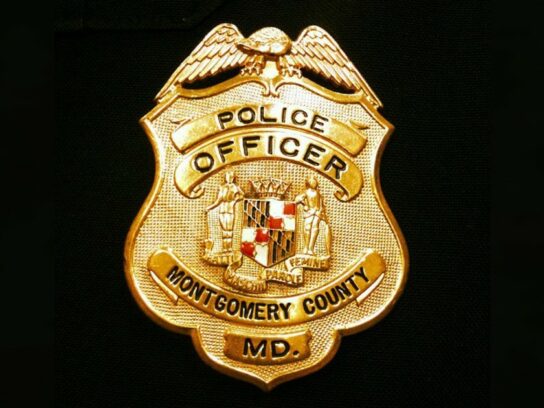 A Silver Spring man was arrested and charged with reckless endangerment after discharging a firearm Aug. 31 during an argument with his neighbor, according to Montgomery County Police.
Lewis Stokes, 31, also is charged with illegal possession of a firearm with a felony conviction, illegal possession of ammunition and reckless endangerment. He currently is being held without bond.
Police responded to the 12600 block of Farnell Drive following a report of a shooting at 8:30 p.m.
According to police, a physical altercation between the children of two neighbors took place earlier. Then, on Aug. 31, one of the neighbors went to the other neighbor's house with her family and friends to discuss what had happened. Police believe that Stokes then exited the residence and pointed a firearm at the crowd and then discharged it into the air.
When police arrived, they ordered the occupants inside the residence to leave. Witnesses identified Stokes as the one who had discharged the firearm. Police said they recovered a 9 mm shell casing in the front yard.
Police then got a search and seizure warrant. During the search, officers located a 9 mm handgun, "a large quantity of controlled dangerous substances and CDS (controlled dangerous substance) paraphernalia," they said.
Stokes' preliminary hearing is set for Sept. 30 in Montgomery District Court in Rockville.
Adult Male Arrested for Discharging Firearm During Dispute with Neighborhttps://t.co/4ObYL0w8Tm#mcpnews pic.twitter.com/nHy6QrQZAg

— Montgomery County Department of Police (@mcpnews) September 6, 2022