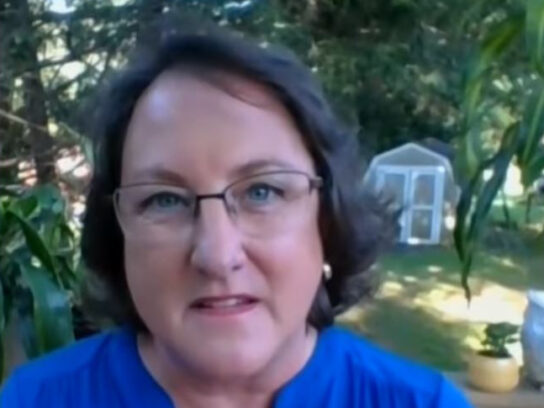 Margaret Norris, a kindergarten teacher at Arcola Elementary School in Wheaton, realized when Montgomery County Public Schools closed in March because of the global pandemic that her students and their families would have trouble paying for their meals.
Arcola is a Title 1 school, meaning it receives federal funds to help low-income students succeed.
There are needy children in Montgomery County, Norris stressed during her recent appearance on CNN. The television network interviewed her for her efforts, along with other teachers and community members, to help feed Arcola students.
For the past six months, Norris has shopped, delivered and overseen a community effort to feed about 150 families per week. She told CNN she had "an army of volunteers."
Norris had a simple message. "You can do little things," she said in the interview. It takes only $20 to purchase two pounds of beans that will feed 25 households, she said.
Margaret Norris, an elementary school teacher from Maryland, packs more than 100 bags of food per week for families struggling to provide meals to children because of Covid-19.

"Children have to eat. … So, we have to get this food out there." pic.twitter.com/uHBHnht0Q1

— The Lead CNN (@TheLeadCNN) September 7, 2020