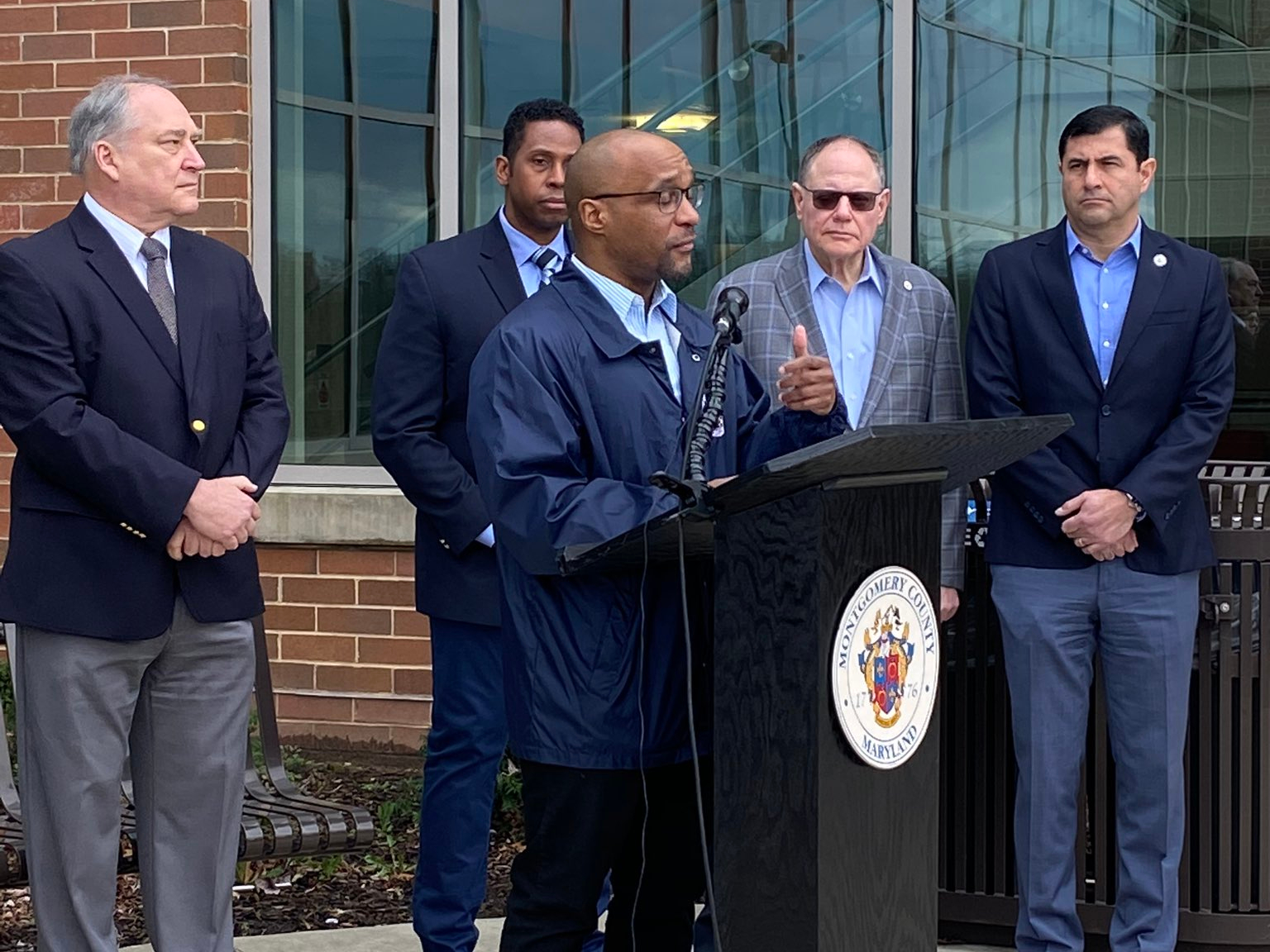 Six Cases of Coronavirus Over Weekend Bring County Total to 12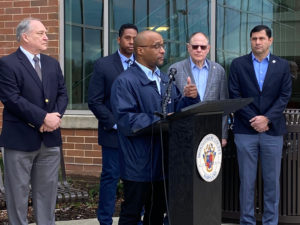 Montgomery County now has 12 confirmed cases of COVID-19, six of which were just confirmed on Saturday.
Four of the new patients are males and range in age from their twenties to their seventies, according to Dr. Travis Gayles, Montgomery County Health Officer.
The other two patients are females. One is in her twenties, and the other is in her thirties, Gayles said during a Sunday afternoon press conference in front of the Montgomery County Department of Health in Silver Spring.
One of those patients works at the National Institutes of Health in Bethesda, where work on a vaccine is being conducted.
Gayles said that NIH officials are checking with other employees there to learn of the scope of the problem.
Gayles expects to see more confirmed cases now that two private labs – Quest Diagnostics and LabCorp – are testing for the virus.
Until this week, only the Maryland Department of Health and the Centers for Disease Control were permitted to decide who would be tested and to do the actual testing.
Medical professionals in private offices and hospitals now can order a test be done "without getting approval" from the state or federal government, Gayles said.
However, he stressed, only people with symptoms will be tested.
With more people being tested, Gayles said there will be an uptick in the number of cases confirmed.
It is important to get this information to understand the scope of the problem, said County Executive Marc Elrich.
"We dearly need the federal government to get serious" about making test kits more readily available, he said.
During the press conference, Elrich made a plea to the young people who don't have school to take this seriously.
"These are not snow days. This is not time off that people are getting so they can have a vacation. This is not spring break. This is really serious," Elrich said.
"We really need you to play your role in keeping your community safe," he said, adding, "All of us together can make a difference. All of us together can beat down this disease."
Gayles stressed the importance of hand washing and social distancing, and Elrich urged people to stay away out of bars and movie theaters.
There are 31 confirmed cases throughout the state.
You can watch the entire press conference below: