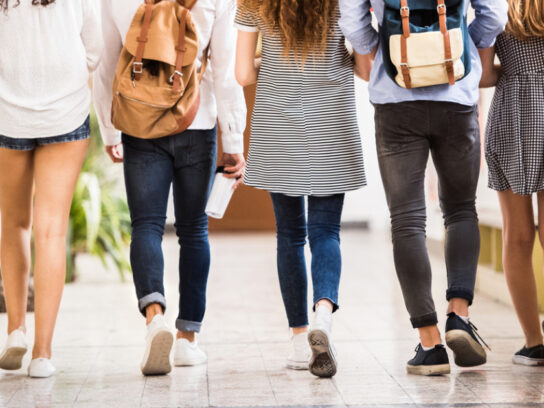 The percentage of students who met literacy achievement goals set by Montgomery County Public Schools increased since the previous school year but the results in math, especially at the secondary level, decreased.
According to information released at the Thursday board of education meeting, there was a 13% increase by second graders in literacy and an 11% increase by fifth graders. Eighth graders improved their literacy achievement scores by 3% and eleventh graders improved by 2%.
As students continue to recover from the effects of the pandemic and virtual learning, second and fifth graders improved their math scores as compared to the previous school year. Scores for second graders rose 11% while scores for fifth graders went up 2.4%.
Math scores for eighth graders fell the most, dropping by 12.6%. Scores for eleventh graders dropped 2.4%.
"We've seen some growth in literacy across the board. In mathematics, particularly at the secondary level," there has been some decline, said Superintendent Dr. Monifa McKnight.
Student Member of the Board Arvin Kim noted there were "significant disparities" between students who participate in the Free and Reduced Meals program and those who do not as well as scores by white and Asian students as compared to Black, African American, Hispanic and Latino students.
McKnight pointed out that while MCPS continues to strive to reduce the disparity, "These gaps have been here systematically, probably before any of us have been sitting here."
Dr. Kisha Logan, director of the department of pre-k through 12 curriculum, said the decreases showed a cause for concern, stating, "We must know there has to be a more strategic approach."
According to a memorandum by McKnight, more collaboration between central office, school-based leaders and teachers is needed to enable students to improve.
"As a necessary first step, the secondary math team will conduct a deep analysis of various data sources to determine key standards that represent significant areas of low math proficiency for students," it states in the memorandum.