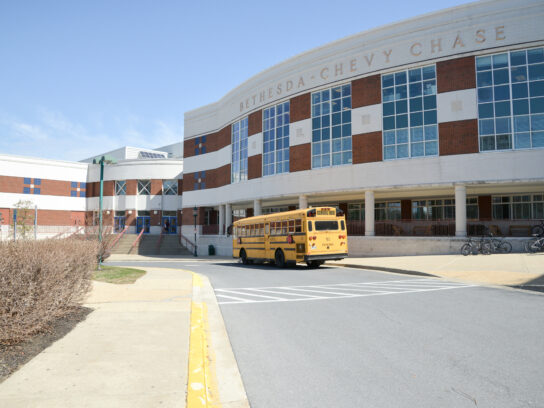 Two Bethesda-Chevy Chase High School students talked to MyMCM about the pros and cons of virtual learning as Montgomery County Public Schools prepare to welcome students back into the classroom.
Rebecca Lewis, a junior, said that while she is safe and is learning, staying at home has its drawbacks. It is hard to make friends and stay motivated, she said. Without sports and clubs that only meet sporadically, it is difficult to stay motivated, she emphasized.
Juliana Capizzi, a senior, said she is learning her course work during the pandemic, between her virtual classes and teaching herself, but she misses doing hands-on science experiments. She enjoys meeting virtually with her fellow club members, noting they have bonded and share a sense of community despite not being together.
Here are their thoughts about not being in the classroom for almost a full year.