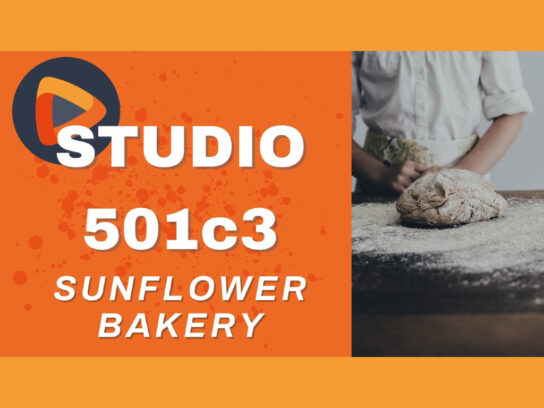 Sunflower Bakery is dedicated to providing skilled jobs training and employment for adults with learning differences. The Pastry Arts Employment Training Program provides on-the-job training in Sunflower's state-of-the-art training and production kitchens under the direction of professional pastry chefs and trainers.
Host Kim Jones speaks with Sunflower Bakery's co-founder and executive director Laurie Wexler in this episode of Studio 501c3, a show that focuses on the nonprofit organizations in Montgomery County working to build supportive communities every day.
Watch previous episodes of Studio 501c3.