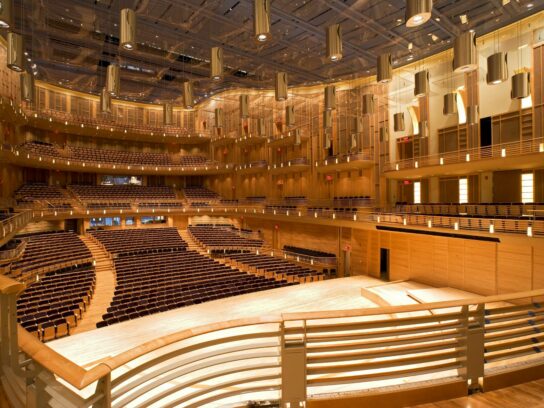 The National Philharmonic at Strathmore's final concert for the 2021-2022 season is scheduled for June 5, at 3 p.m.
The concert will be held at the Music Center in North Bethesda, and will feature Ludwig van Beethoven's Missa Solemnis, which was originally scheduled for May 2020.
Music Director Piotr Gajewski leads the National Philharmonic Orchestra and Chorale in what Beethoven considered to be his greatest composition. A quartet of soloists which includes soprano Esther Heideman, mezzo-soprano Claudia Chapa, tenor Norman Shankle, and bass-baritone Kerry Wilkerson, will accompany the orchestra as well.
Tickets range between $19-$99 and can be purchased online. Kids 17 and under can attend National Philharmonic performances for free through the All Kids. All Free. All the Time. initiative.
The National Philharmonic requires that all guests be fully vaccinated for COVID-19, or have received a negative PCR test result within 72 hours of the event. Unvaccinated patrons without medical exemption, including children not yet eligible for the vaccine, will not be permitted to attend National Philharmonic performances.
The full schedule for the 2022-2023 season can be viewed online. Tickets will go on sale in early June.