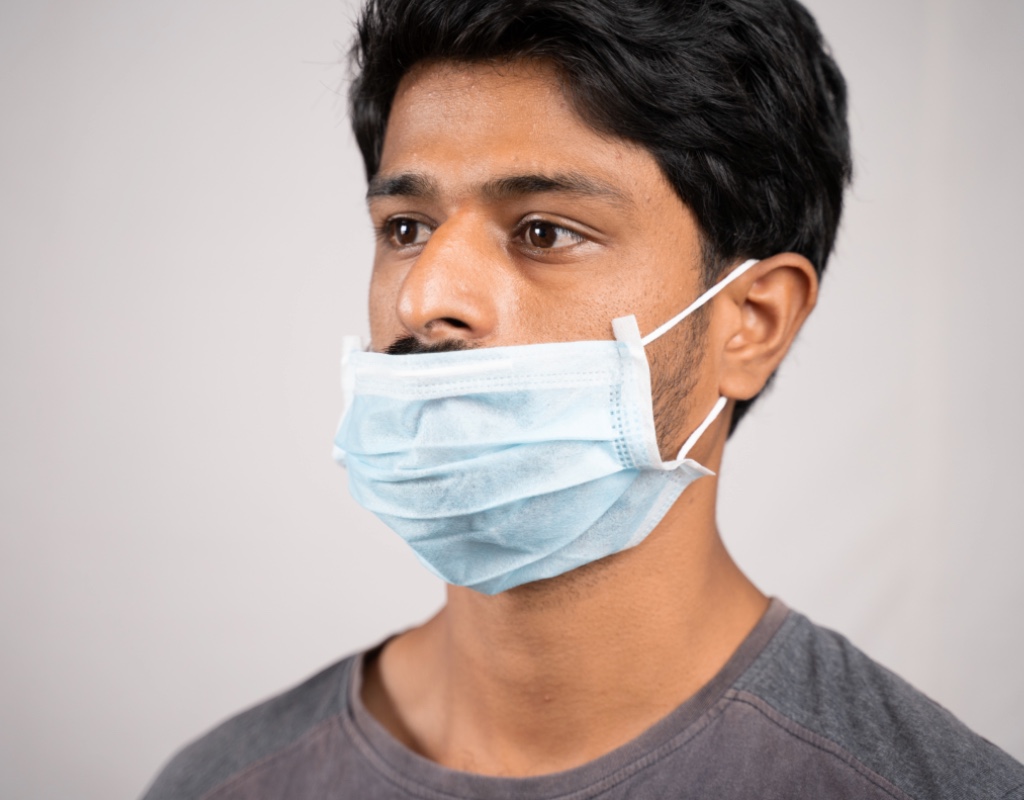 Survey Says: Pull That Mask Up Over Your Nose
The vast majority of county residents who filled out a survey on masks that was created by the county believe wearing a mask is "very important to slow down the spread of COVID-19."
More than 2,700 people answered the flash survey. Ninety-one percent of the respondents believe wearing a mask is very important, and 78 percent said they have seen many people wearing their masks improperly, often with their noses exposed.
The survey consisted of five questions and was shared on the county's social media pages, including Facebook, Twitter, WhatsApp and Nextdoor.
Some 61 percent said they have seen people wear masks indoors and outside where social distancing wasn't possible, but they would like to see more people wearing masks properly, according to the survey, which was conducted through Survey Monkey.
"We were pleased to see the response to our survey, while not scientific, indicates people care about keeping themselves and others safe," said Executive Marc Elrich. "Wearing a mask, maintaining physical distancing, washing hands and getting tested are the keys to our ability to slowing the spread of COVID-19."
More than 2,700 people responded to our recent flash survey on masks and while an overwhelming majority of respondents (91%) think wearing a mask is "very important," 78% of respondents reported seeing many people wearing masks improperly. Read more ➡ https://t.co/PQ0KSw5m54. pic.twitter.com/vf5KBuXWj2

— Montgomery County MD (@MontgomeryCoMD) July 24, 2020
While people in the country are wearing masks, 66 percent of the respondents said they have seen people wearing masks that only covered their mouth and chin. Mask violations were observed by 39 percent of the residents. Violations at parks, trails and playgrounds were noticed by 39 percent of the respondents.
"It is important for everyone to comply with the health order—wearing a mask, and wearing it properly is one of the best tools we have to fighting COVID-19," said County Health Officer Dr. Travis Gayles. "A mask should be fitted properly and cover the mouth and nose in order to protect others. Just covering one's mouth doesn't get the job done."