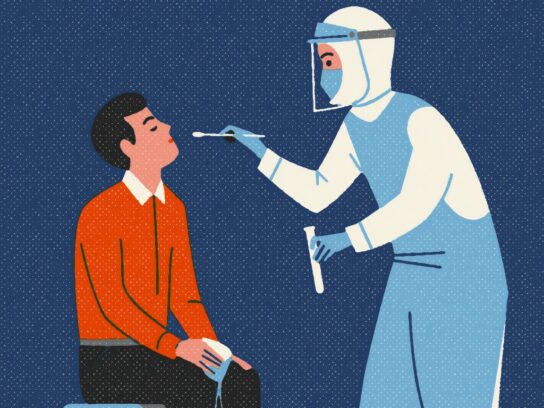 El Condado de Montgomery está implementando equipos de respuesta rápida que ofrecerán pruebas COVID-19 gratuitas en el hogar, en los códigos postales más afectados por la pandemia.
El programa, anunciado el 23 de julio, se asociará con Ready Responders, una compañía nacional que ofrece atención médica en el hogar. Además de las pruebas COVID-19, los equipos también administrarán evaluaciones de servicios humanos y de salud.
Algunos códigos postales del Condado de Montgomery más afectados por la pandemia incluyen: 20850, 20866, 20877, 20901, 20902, 20903, 20906 y 20910. Al menos tres códigos postales están en Silver Spring.
Our new rapid response teams, in partnership with Ready Responders, will provide home-based COVID-19 testing and health/human services assessments to households located in zip codes highly impacted by #COVID19. Call 240-777-1755.
Details
https://t.co/V0rCBipgz1 pic.twitter.com/bV2y4kRxtO

— Montgomery County DHHS (@MoCoDHHS) July 23, 2020
El servicio estará disponible todos los días, y la visita incluye un trabajador de salud y un empleado de servicios humanos que proporcionarán controles de temperatura, controlarán los signos vitales y administrarán las pruebas de saliva de COVID-19.
El Departamento de Salud y Servicios Humanos (DHHS) hará un seguimiento después de la visita, según sea necesario, y el personal bilingüe estará disponible en persona o por teléfono a través de la línea de idiomas del condado.
Los residentes pueden ser referidos a obtener este servicio por una agencia local o pueden hacerlo directamente llamando a la línea directa de pruebas al 240-777-1755 entre las 8 a.m. y las 6 p.m. todos los días. Deberán responder a una serie de preguntas para determinar la elegibilidad.