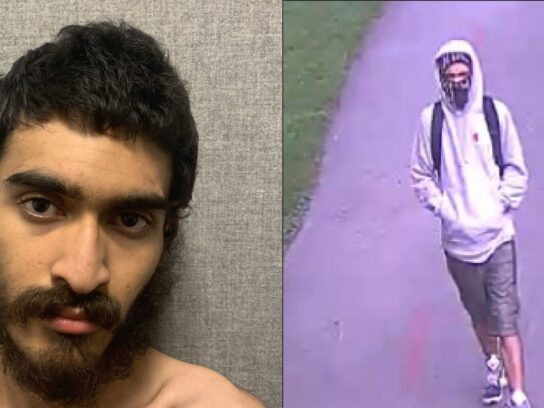 U.S. Immigration and Customs Enforcement staff asked the Montgomery County Detention Center to notify them if the Hyattsville man arrested in connection with a rape, kidnapping and armed robbery at the Northwest Branch Trail Silver Spring is about to be released.
Jose Roberto Hernandez-Espinal, 20, was arrested on May 16 after approaching two adult females who were sitting on rocks by the waterfall off Colesville Road and threatened them with a machete and raped one of them.
Hernandez-Espinal, whose last name Montgomery County Police listed as Hernandez-Penal, is from El Salvador. According to an ICE spokesperson, he entered the United States without inspection through Brownsville, Texas in May 2013.
On Sept. 15, 2014, he was ordered removed in absentia by an immigration judge. On April 6, he again was ordered removed in abstentia.
Following his arrest by county police, following a manhunt, ICE issued an immigration detainer, which is issued against noncitizens who have been arrested for criminal activity and taken into custody.
The detainer is a request from ICE's Enforcement and Removal Operations to notify that organization "as early as possible before a removable noncitizen is released from their custody." That lasts for up to 48 hours.
If ICE takes Hernandez-Espinal into custody, he would then appear before a federal immigration judge, where he could be ordered deported.
On Sunday, about 40 area residents and hikers walked about a mile in unity on the Rachel Carson Trail, across the street from where the rape took place. A Montgomery County officer talked to the participants about how best to stay safe.
About 40 people came out Sunday to Take Back the Northwest branch trail in Silver Spring, where a woman was raped a few days ago. @mymcmedia pic.twitter.com/Um33eYt8s8

— suzanne pollak (@SuzannePollak) May 21, 2023
Related Post
Hyattsville Man Charged With Raping Woman on Northwest Branch Trial