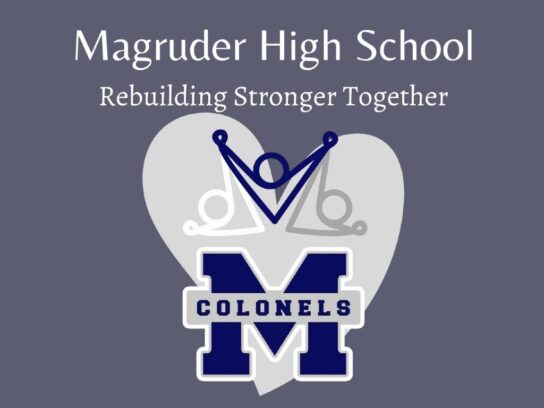 In solidarity with Magruder High School students and faculty as well as the student shot on-site Friday, MCPS members and students are requesting that all schools in the community unite by wearing Magruder's colors – navy blue, white and grey – on Tuesday when school is back in session. Monday is a professional day for teachers so schools are closed.
Thank you to our MCPS family and community for getting this started! Colonels, please wear navy blue, white and grey this Tuesday #MagruderStrong pic.twitter.com/hmKGls3jgm

— Magruder Colonels (@MagruderHS) January 23, 2022
.@MCPSAthletics & @MCPS stand together with @MagruderAD & @MagruderHS. Wear your blue and white on Tuesday, 1/25. We are one with you! pic.twitter.com/YrUg9mUVsS

— Jeff Sullivan (@mcpsAD) January 23, 2022
The shooter Steven Alston Jr. remains in police custody, charged with attempted second-degree murder, first-degree assault and other charges in connection with the shooting. As of Jan. 22, the student who was shot is in stable condition and is expected to survive, according to an email from the public information office of Montgomery County Police.
Related Posts:
11th Grader Charged with Attempted 2nd Degree Murder in Magruder Shooting