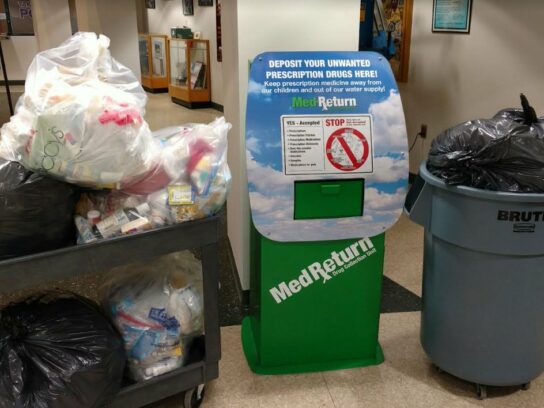 Takoma Park Police Department will collect expired and unused prescription medicine as part of the Drug Enforcement Administration Nationwide Prescription Drug Take-Back Day on April 24.
Drugs can be dropped off at the police department, located at 7500 Maple Avenue, in the first floor lobby. It will be open 24 hours a day, seven days a week. The goal is to prevent drug abuse and theft.
Besides expired, unused and unwanted prescription drugs, the police will accept over-the-county and pet medicines. They will not accept liquids, inhalers, aerosol cans, household ointments, lotions, needles and other sharp objects and thermometers.
Takoma Park Police will be participating in the Nationwide Prescription Drug Take Back on April 24 from 10 am – 2 pm, 7500 Maple Avenue, 1st floor lobby. @DEAWashingtonDC #DEA #TPPDRXTakeBackDay pic.twitter.com/rWnupIgyeq

— Takoma Park Police (@TakomaParkPD) April 1, 2021