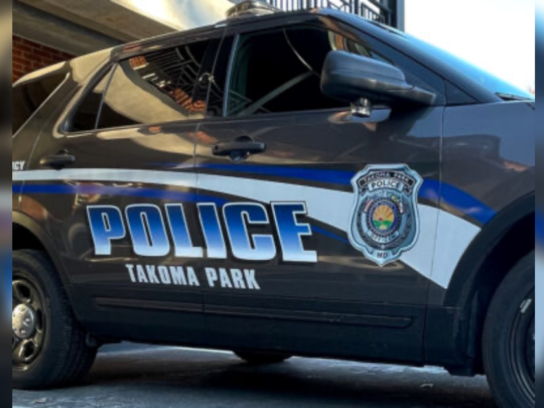 Takoma Park Police continue to investigate a strong-armed robbery that took place in the city last week. 
On March 11, at approximately 9:53 p.m., police officers responded to the intersection of Wabash Avenue and Roanoke Avenue for a report of a robbery. The victim alleged that two men were sitting in a idling car on Roanoke Avenue when one of the suspects exited the vehicle and approached her on foot. The man then pushed the victim to the ground and took property from the her, police said. 
The suspect returned to the car and both men fled towards Flower Avenue. Police say they canvassed the scene with negative results. The victim was not seriously injured during the robbery. 
Police describe the suspects as two Hispanic males—both between the ages of 20-30, 5 feet 9 inches tall and medium builds. They were last seen wearing dark hoodies and their vehicle is described as a dark colored compact sedan. Police did not provide details on the make or model of the vehicle. 
Anyone with information regarding this strong-armed robbery is asked to contact Takoma Park Police at 301-270-1100.