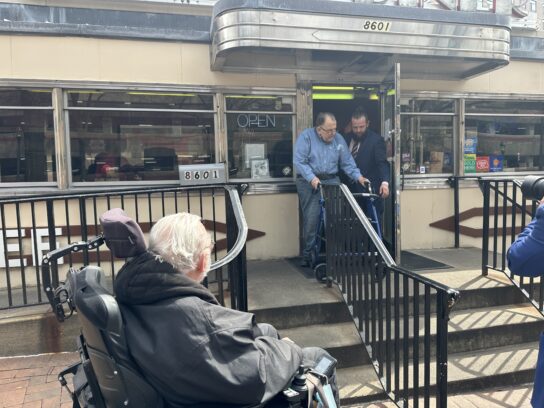 On Wednesday, residents and even employees of the Silver Spring Tastee's Diner were shocked to learn the restaurant was closing after nearly 80 years.
The popular breakfast spot at 8601 Cameron St. will now be redeveloped into a mixed-use residential space. The plan was outlined by Roadside Development after the owner Gene Wilkes sold it to the D.C. based real estate firm. Last summer Roadside also bought the adjacent lot, so purchasing the 711 Ramsey Avenue property will allow the company to develop the three-quarter of an acre land.
In a press release Wilkes noted medical reasons as to why he decided to close the restaurant.
"I have truly enjoyed getting to know their team, and I take comfort in knowing that the site will be in the hands of people who build spectacular projects, understand the community, and respect everything I have put into Tastee Diner," Wilkes said in the press release. "I need to spend more time focusing on my personal life and could no longer operate in this location, but I am elated that the original dining car will be incorporated into the new design. I have full faith in Roadside, and I am confident they will find a creative way to incorporate or repurpose the original dining car."
The original location for the Silver Spring diner opened on the corner of Georgia Avenue and Wayne Avenue in 1946. The diner featuring neon lights relocated in 2000 for the construction of the former Discovery Channel headquarters. It was even declared a historic landmark by the Montgomery County Council.
Related: