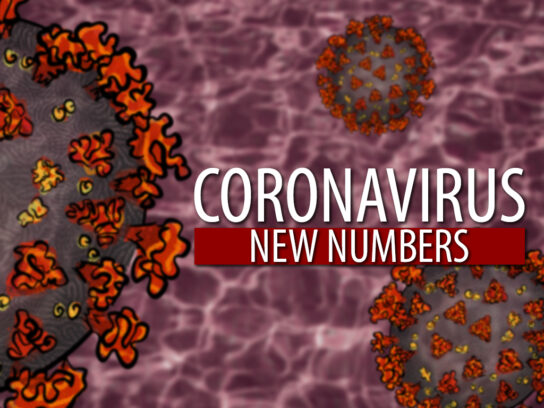 Montgomery County COVID-19 Statistics for May 7
According to the Montgomery County Department of Health, 40.3% of the county's residents are fully vaccinated and 55.1% have received the first dose of either the Pfizer or Moderna vaccine. Currently, vaccines are available to all residents ages 16 and older at county clinics.  Appointments are available online, or by email at c19vaccination@montgomerycountymd.gov, or by phone at 240-777-2982. The mass vaccination site at Montgomery College Germantown Campus accepts persons without an appointment between 10 a.m. and 2:30 p.m., however, making an appointment in advance saves time at the site.
The Maryland Department of Health reported 65 new COVID-19 cases in Montgomery County Friday morning. This brings the cumulative number of cases to 70,154.
Montgomery County recorded two new coronavirus-related fatalities Friday; the death toll is currently 1,481.
There were 86 patients hospitalized with COVID-19 in the county as of May 4.
The county has a rate of 1.94% for positive COVID-19 tests, which is a decrease of 0.08 from Wednesday's rate of 2.02%. The county's positivity rate is lower than 22 of the 24 Maryland jurisdictions.
COVID-19 Metrics by State Juridictions
At 1,481 deaths, Montgomery County leads the state in total COVID-19-related fatalities. Baltimore County has the second-highest number with 1,457 fatalities and the third-most coronavirus cases in the state with 64,325. Prince George's County has the most number of cases with 83,714 and the third-most number of deaths with 1,445.
Somerset County, part of Maryland's Eastern Shore, has the highest cases per capita with 99.5 cases per 1,000 residents. Allegany County, in the western region of the state, has the second-highest rate at 97.8 cases per 1,000 residents.
Maryland COVID-19 Statistics for May 7
As of Friday morning, 36.7% of Marylanders are fully vaccinated. Marylanders ages 16 and older may make an appointment at any of the state's mass vaccination sites, including the Germantown site.
The state recorded 768 new infections Friday bringing the state's cumulative case count to 452,035.
There are 859 patients hospitalized across the state sick with the virus.
Friday, the state recorded 11 new deaths. The state's death toll now stands at 8,642.
Maryland has a rate of 3.53% for positive COVID-19 tests as of Thursday. This is a decrease of 0.13 from Wednesday's rate of 3.66%.