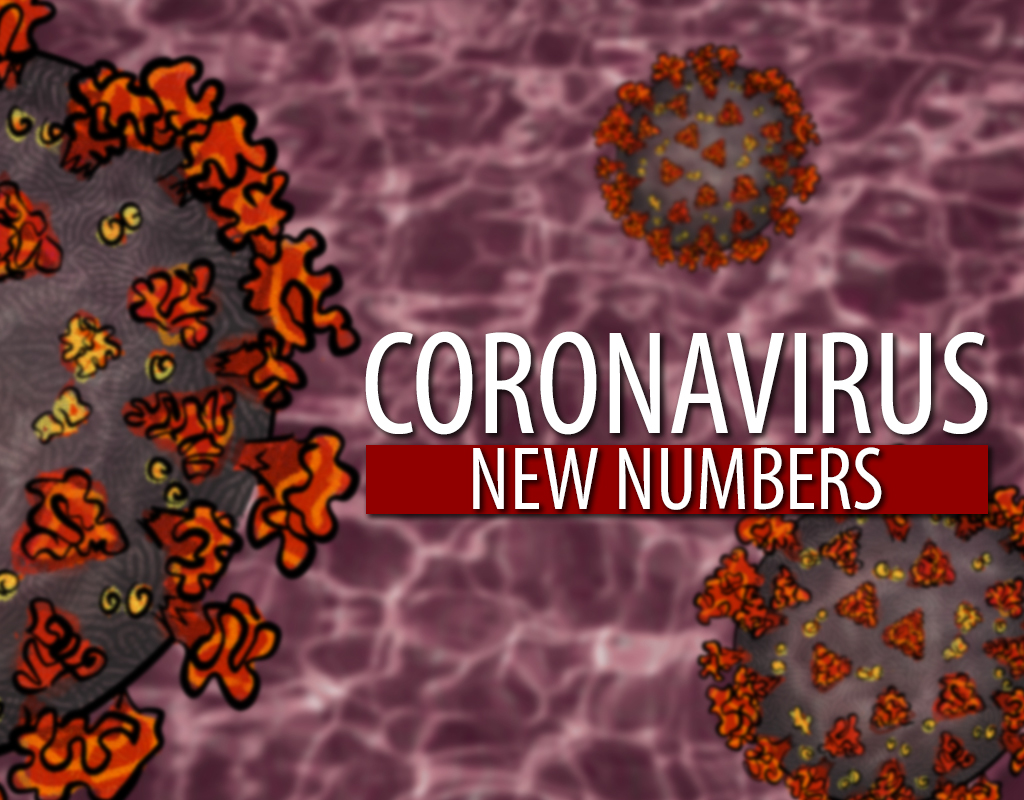 The Latest COVID-19 Numbers Including Schools in Montgomery County
Montgomery County COVID-19 Statistics for March 31
The Maryland Department of Health reported 115 new COVID-19 cases in Montgomery County Wednesday morning. The county's cumulative case count is 66,704.
Montgomery County recorded four coronavirus-related fatalities Wednesday. The death toll is currently 1,426, the highest in the state.
As of March 28, there are 95 patients hospitalized with COVID-19 in Montgomery County.
As of Wednesday, 40 schools in the state are reporting two or more COVID-19 cases verified by testing. Of those 40 schools, five are located in Montgomery County. They include:
Montgomery Blair High School in Silver Spring reports two cases.
Our Lady of Good Counsel High School in Olney reports three cases.
Rochambeau, The French International School in Bethesda reports four cases.
The Norwood School in Bethesda reports two cases.
Winston Churchill High School in Potomac reports two cases.
Montgomery County Public Schools notifies the community whenever a student or staff member either tests positive or is assumed to be positive for COVID-19. So far during the month of March, 29 schools have reported at least one case of COVID-19.
The county has a rolling seven-day average rate of 3.22% for positive COVID19 tests, which is a decrease of 0.12 from Tuesday's average rate of 3.34%. The county's positivity rate is lower than in 20 of Maryland's 24 jurisdictions.
With 1,426 fatalities, Montgomery County leads the state in total COVID-19 related fatalities but not in total cases. Prince George's County has the most coronavirus cases in the state with 78,011 cases and 1,359 fatalities.
Somerset County located on Maryland's Eastern Shore has the most cases per capita with 96.8 cases per 1,000 residents. Allegany County in the western region of the state has the second-highest cases per capita at 92.7 cases per 1,000 residents.
Maryland COVID-19 Statistics for March 31
Wednesday the state recorded 1,366 new infections bringing the state's cumulative case count to 411,344.
There are currently 1,030 patients hospitalized for COVID-19 across the state as of Wednesday morning. While this is a significantly lower level than January's pandemic high numbers, hospitalizations are increasing. Monday was the first day there are more than 1,000 Marylanders hospitalized with COVID-19 since Feb. 20.
There are 40 schools in the state reporting two or more positive COVID-19 cases as of Wednesday morning.
Wednesday the state recorded 13 newly reported deaths, bringing the state death toll to 8,101.
The state reported a rolling seven-day average of 5.3% for positive COVID-19 tests Wednesday. This is an increase of 0.06 from Tuesday's rate of 5.24%.