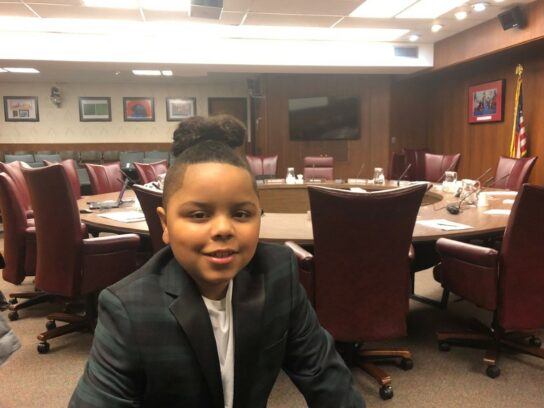 Gov. Larry Hogan has teamed up with Cavanaugh Bell, 8-year-old founder of Cool & Dope, to designate April 1 as "Spread Positivity Day" in Maryland.
Cool & Dope is an organization of "positivity creators" aiming to end bullying worldwide. Bell, a Gaithersburg resident, founded Cool & Dope when he was 5-years-old, after experiencing bullying himself.
Bell and Hogan are challenging Marylanders to "spread joy and hope" by committing at least three acts of kindness on the day. Hogan said that he hopes that "Spread Positivity Day" will help Marylanders to remain "Maryland Strong."
Participants are encouraged to share their acts of kindness on social media with the hashtag, #SpreadPositivityDay.
I'm teaming up with my friend Cavanaugh of @cooldopeliving to designate April 1 as #SpreadPositivityDay in Maryland. We're challenging Marylanders to share three acts of kindness tomorrow to spread positivity and help your neighbors stay #MarylandStrong. pic.twitter.com/iMU8yOPwWr

— Governor Larry Hogan (@GovLarryHogan) March 31, 2021
Related Posts:
Gaithersburg's Cavanaugh Bell Featured in 'Celebrating America' Inauguration Event