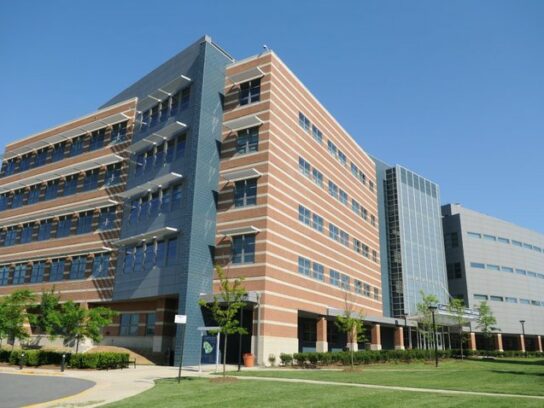 Expo Includes Campus Tours, Scholarship and Financial Aid Advice
The Universities at Shady Grove (USG) will hold a fall open house Saturday, Nov. 2 from 9 a.m. to noon. USG is part of the University System of Maryland and offers approximately 80 undergraduate and graduate degree programs from nine different state universities on the Rockville campus.
The campus is located at 9636 Gudelsky Drive in Rockville.
Prospective students and families are invited to attend the expo where they will have the opportunity to learn about the bachelor's degree programs offered at USG.
Program representatives will be available to meet with prospective students about degrees and career paths related to their interests.
The expo will include numerous information sessions on topics ranging from financial aid and scholarships to tips on application essays. A complete list of sessions may be found in the brochure, here.
Prospective students will also learn about new degree programs and offerings that will be available starting this fall with the opening of the new Biomedical Sciences and Engineering (BSE) Education Facility. The new building features fully-equipped teaching laboratories, collaborative learning spaces, and clinical training facilities, including a state-of-the-art community dental clinic with 20 examination chairs and four surgical offices.
Campus tours led by current students will provide prospective students the opportunity to see USG through a student's perspective.
Parking will be available free of charge in the campus's Shady Grove Garage, which is located at the corner of Shady Grove Road and Darnestown Road. USG Student Ambassadors will direct attendees from the garage to the event, which is about a five-minute walk. Handicapped parking is also available in the Traville Gateway Garage on level 2 or above. Individuals who park in the Traville Garage should take a ticket from the gate when they arrive and ask for a voucher when they check in at the event, to exit free of charge.
For more information about USG and the Undergraduate Expo on November 2, visit shadygrove.umd.edu.