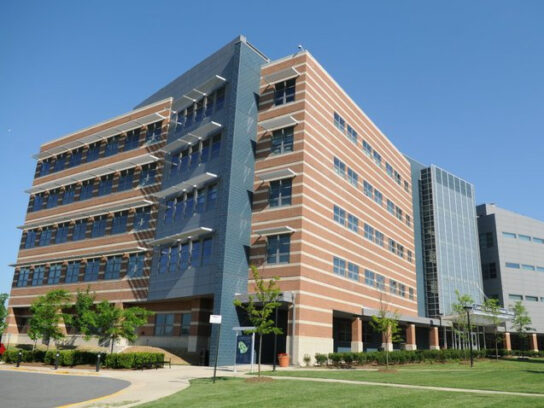 Students graduating from The Universities at Shady Grove's nine participating universities will be recognized during a celebration on Friday, May 8 at 7 p.m.
The pre-taped video celebration will be presented online via Facebook and YouTube.
The Universities at Shady Grove (USG) –  a University System of Maryland campus in Montgomery County that offers students more than 80 degree programs from nine different state universities – will honor Fall 2019 and Spring 2020 candidates at a celebration, according to a release from the university.
"USG is a very special and unique campus – one that provides the opportunity for students from nine different top Maryland universities to complete their degrees without ever leaving Montgomery County, while providing a strong workforce for our region in a wide range of in-demand professions," Dr. Stewart Edelstein, USG Executive Director and Associate Vice Chancellor for Academic Affairs for the University System of Maryland.  "We are always proud to celebrate the accomplishments of these graduates and even though we are unable to do so in person this year, there was no way we were going to let the moment pass without honoring their achievements."
State Senator William 'Will' Smith Jr. will be the keynote speaker at the USG graduation celebration. Smith serves in the United States Navy Reserves and recently returned home from a deployment to Afghanistan. He was born and raised in Silver Spring and is the first in his family to graduate from college.
USG invites the public to tune in to the celebration on Friday, May 8 at 7 p.m. Details about how to follow the event via Facebook Live or YouTube are found on the USG webpage, here.