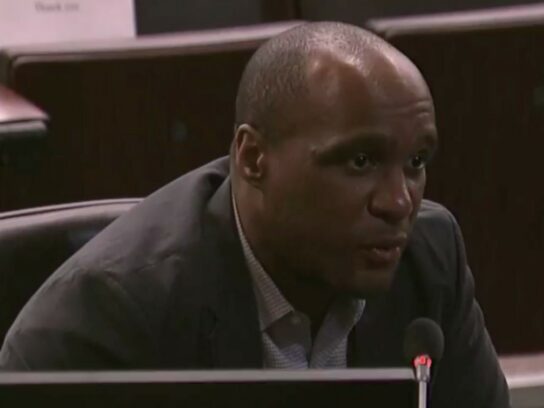 Montgomery County has had issues with people not receiving their COVID-19 test results. 
County Health Officer Dr. Travis Gayles said the state created GO Teams for Montgomery, Prince George's and Baltimore Counties as well as Baltimore City, the four jurisdictions with the highest case numbers. The jurisdictions could use the teams however they saw fit. They included some kind of healthcare provider like an EMT, nurse or practitioner to go into homes and provide testing. 
The state effort was initially launched toward the end of April, and about a week in, test results were not coming back, Gayles said at a county Health and Human Services Committee meeting Thursday.
"The efforts were launched on April 24, about a week in we weren't getting results," Gayles said. He said tests were being run but the county did not know how to connect to people who were receiving results.
"There was a system that did not work in terms of how the labs were being submitted… as well as how that information was being communicated back to local health departments."
So, the county had to hunt down patients themselves to let them know whether or not they tested positive. Gayles said he himself called many families to give them their COVID-19 results, but there was still a backlog. The county implemented a short-term strategy which used nursing home staff to call families, and eventually created and is now running its own GO Teams. 
The HHS Committee is now live! Follow along with the staff report:https://t.co/ReAGPPaxDC

Watch live on @CountyCableMoCo, FB Live or YouTube. 📱 💻 📺 https://t.co/KmMNb2frc6

— Montgomery Council (@MoCoCouncilMD) June 11, 2020
Impact Silver Spring is a community organization that addresses racial and economic disparities and is working with the county to connect families to GO Team testing. Zip codes 20902, 20906 and 20904 have the highest number of COVID-19 in the county and are all in Silver Spring. In a May 28 letter to the county, the committee asked that the county Department of Health and Human Services (DHHS) make sure that residents get their COVID-19 results and let Impact Silver Spring know that the results were given. 
Jayne Park, the executive director of Impact Silver Spring, said common COVID-19 testing strategies do not address vulnerable communities. For example, drive-through sites at vehicle emissions sites and CVS stores require people to have cars and identification. She said the Six Flags site in P.G. County is far away with limited hours, and also requires a car and identification. Private clinics are expensive, and Park said these limitations are frustrating. This is why GO Teams that go into homes are the best way to reach people in high-impact zip codes.
Keren Cabral, culture steward for Impact Silver Spring, said Six Flags is not good for elderly residents who may be required to stand in line for long periods of time, sometimes hours. Park said delayed and lost test results were also an issue for people who needed result documentation in order to go back to work. 
She said these issues have hurt the relationship between residents and the county.
"I just want to point out how much this has eroded community trust of government. To the point where the community, even when we were offering to connect them to the GO Team, at a certain point just said no," Park said.
Cabral said even after Montgomery County took over the state GO Teams, there have been mixed results with who receives phone calls with results and who does not. She said some people receive mail and no call, and there is little direction about what to do in regard to isolation and treatment if it's a positive result. There is also little instruction about what to do if a negative result comes back, like whether the resident can go back to work. 
District 20 Del. Lorig Charkoudian said she became so frustrated with the lack of options that she considered figuring out a way to take people through drive-thru sites in her own car.
"We've literally thought through how could I keep the backseat of my car safe enough to drive constituents to get their testing, because that's how powerless we felt as person after person is suffering and struggling and scared, and doing the best for their community and family," she said.
She said improvements need to include grassroots groups, and places like churches and mosques that have community trust, unlike the government. New developments need to include the ability to get a test without needing a car, and making sure information gets back to patients and the county DHHS.
Gayles said the county is working to set up a mobile testing system that is less invasive and requires less personal protective equipment and staffing. He said the county is close to finalizing a plan.