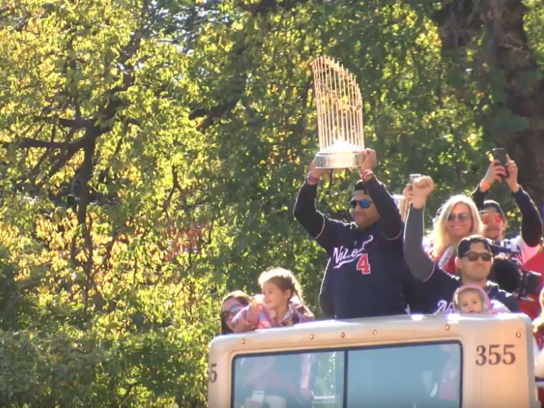 Tens of thousands of people attended the parade celebrating the Washington Nationals' 2019 World Series win against the Houston Astros.
The notable trophy was showcased down Constitution and Pennsylvania Avenues on Saturday making it a first for the nations capital in 95 years.
Watch this video to hear more from fans.