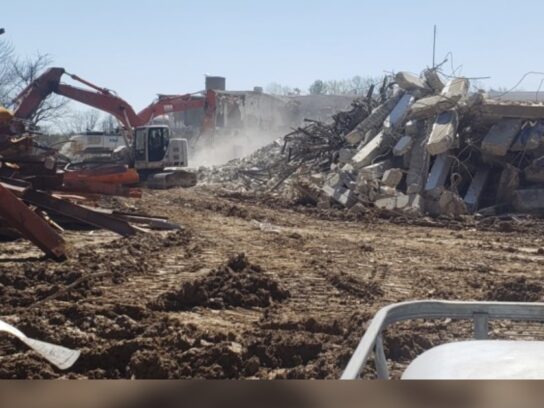 Demolition of the Tilden Middle School, also known as Woodward High School, is expected to be completed by the end of April. The work began in the end of February, according to Shiho Shibasaki, Montgomery County Public School architect, school facilities.
The building is being removed to allow for a new facility, which will at first house Silver Spring's Northwood High School students while their new school is built. That work is expected to begin in September 2023 and finish in August 2025. When the new Woodward High School building on Old Georgetown Road in Rockville is not needed as a holding facility any longer, it will open to area students. MCPS's ongoing-boundary study will determine who attends the new facility.
https://www.instagram.com/p/CNIooRqBBHA/
Once the demolition is completed, a site plan will be conducted.
The Charles W. Woodward High School Reopening Project consists of a new building that is designed for 2,700 students. According to the Montgomery County Public Schools website, Woodward High School's reopening will help address the urgent space needed at Walter Johnson High School and the down county Consortium high schools.
Here's the overall schedule of the project:
Tilden Middle School, on Tilden Lane, relocated to its new building during the summer of 2020.
The old Woodward High School building is currently being demolished.
Construction of the new Woodward HS Phase 1 building is expected to be completed by August 2023.
Site construction and Phase 2 construction will begin in the summer of 2023.
Construction for Phase 2 will be completed by August 2025.
Click here to learn more about the Rock Terrace School / Tilden Middle School Revitalization Expansion project.