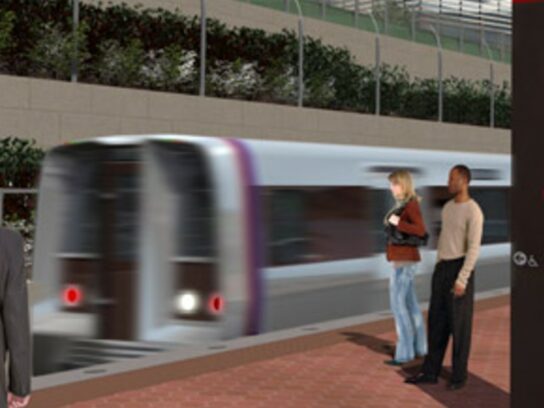 Durante la discusión virtual de una hora sobre si cambiar el nombre de la estación de metro White Flint. Las aproximadamente 60 personas que asistieron, pasaron de expresar una división bastante pareja a llegar a un consenso para cambiar el nombre de la estación a algo que incluyera las dos palabras: North Bethesda, según Amy Ginsburg, directora ejecutiva de Friends of White Flint.
Join us tonight for an online meeting discussing a possible name change for the White Flint metro station https://t.co/cGSqcJpeeS Register: https://t.co/O3hOOqVoSm @TGBChamber @Andrew_Friedson @MontCoExec pic.twitter.com/0KAZdF9FcQ

— FriendsofWhiteFlint (@White_Flint) March 31, 2021
"Cuando era niña, esta área realmente no tenía una identidad. Creo que el hecho de que estemos tratando de crear una identidad es algo realmente bueno", dijo.
Cuando comenzó la discusión, la mitad de los participantes no vieron la necesidad de cambiar el nombre, mientras que la otra mitad dijo que no sentían que White Flint reflejara a la comunidad ahora que el White Flint Mall ha sido demolido. Agregó que la conversación durante la reunión fue interesante y cortés. Los participantes iban desde estudiantes universitarios hasta alguien que ha vivido en el área durante 50 años, y también incluyó a propietarios de pequeñas empresas y propiedades.
Durante la reunión, "La mayoría de la gente pensó que White Flint se refería al centro comercial, pero el centro comercial no está allí", señaló Ginsburg. Pronto, varias personas cambiaron de preferencia, optando por North Bethesda-White Flint o North Bethesda-Pike District.
El concejal Andrew Friedson le dijo a MyMCM que recibió "buenos comentarios" en la reunión. Señaló que su objetivo "siempre ha sido facilitar el consenso en torno a un cambio de nombre para ayudar a avanzar en nuestra visión más amplia de creación de lugares y desarrollo económico para el área. Creo que es un buen momento para hacer un cambio", agregó.
El ejecutivo Marc Elrich también favoreció el cambio de nombre, optando por uno que reflejara el futuro del área y sus empresas de biotecnología, según Ginsburg.
Friedson explicó que el siguiente paso es sopesar las opciones y luego hablar con el personal ejecutivo del condado. Si el condado decide que quiere cambiar el nombre de la estación, debe hacer una solicitud a Washington Metropolitan Area Authority Transit. El condado buscará fondos estatales para ayudar a compensar el costo, dijo.
La reunión del 31 de marzo fue patrocinada por Friends of White Flint, la Cámara de Comercio de Greater Bethesda, Elrich y Friedson.