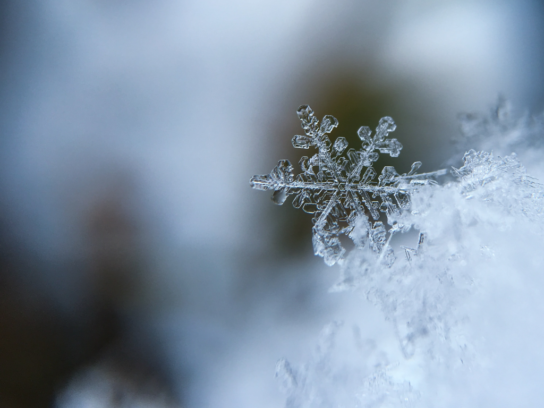 The Montgomery County Office of Emergency Management and Homeland Security (OEMHS) wants to prepare county residents for winter weather like slippery roads and sidewalks, cold temperatures, heavy snow or ice, frostbite, hypothermia, wind chill and power loss. OEMHS created a list of terms to know and tips on what to do before and during extremely cold temperatures or snowstorms.
Terms to know:
Winter Weather Advisory – cold, ice, and snow are expected.
Winter Storm Watch – severe winter weather is possible in the next 24 to 48 hours.
Winter Storm Warning – severe winter weather conditions have begun or will begin soon.
Blizzard Warning- Sustained winds or frequent gusts to 35 miles per hour or greater and considerable amounts of falling or blowing snow (reducing visibility to less than a quarter mile) are expected for a period of three hours or longer.
Freezing Rain – Rain that freezes when it hits the ground, creating a coating of ice on roads, walkways, trees and power lines.
Sleet – Rain that turns to ice pellets before reaching the ground. Sleet also causes moisture on roads to freeze and become slippery.
Wind Chill – the temperature it "feels like" when you are outside.
Before snowstorms and extreme cold:
Make sure you have a stocked emergency kit.
Make sure you have an emergency kit in your car.
Have a mechanic check antifreeze, brakes, heater and defroster, tires and windshield wipers to ensure they are in good shape and keep your gas tank at least half full.
Make sure you have a cell phone with an emergency charging option (car, solar, hand crank, etc.) in case of a power failure.
People who depend on electricity to operate medical equipment should have alternate arrangements in place in case the power goes out for an extended period of time.
Plan to bring pets inside.
Make sure you have a working carbon monoxide detector and smoke detector.
Use electric space heaters with automatic shut-off switches and non-glowing elements while also keeping all heat sources at least three feet away from furniture and drapes.
Keep fire extinguishers on hand and make sure everyone knows how to use them.
During snowstorms and extreme cold:
Stay indoors and only travel if necessary. If you must drive, travel during the day and with another person. Keep others informed of where you're going and when you should arrive there and make sure to stay on main roads instead of back roads.
Walk carefully on snowy or icy walkways.
Avoid overexertion when shoveling snow. Overexertion can bring on a heart attack—a major cause of death in the winter. Use caution, take breaks, push the snow instead of lifting it when possible and lift lighter loads.
Change wet clothing frequently to prevent a loss of body heat.
If you must go outside, wear several layers of loose-fitting, lightweight, warm clothing rather than one layer of heavy clothing. The outer garments should be tightly woven and water repellent.
Wear mittens, which are warmer than gloves.
Wear a hat and cover your mouth with a scarf to reduce heat loss.
Maintain ventilation if using kerosene heaters or a generator. Refill heaters outside and keep them at least three feet away from flammable objects.
OEMHS also recommends subscribing to Alert Montgomery which is the county's emergency notification system. The service is free and can be used on mobile devices, landlines and the Everbridge app.
In addition to weather emergencies, subscribers can opt to receive alerts about school closures, government closures, gas leaks, severe weather, traffic, park closures, public health and other public emergencies. All account holders will receive tornado warnings and other critical emergency notifications.
For more information, visit the OEMHS website.