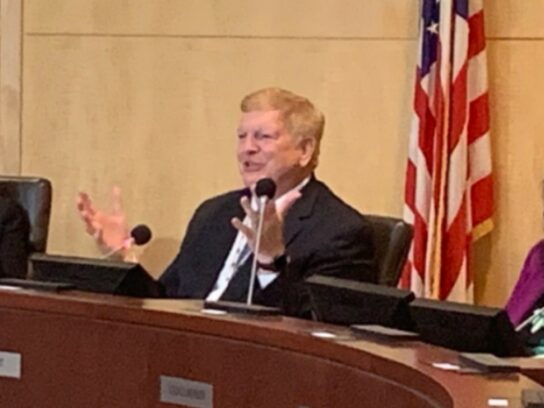 Maryland Transportation Secretary Pete Rahn is stepping down and returning to his native New Mexico, according to a statement from the governor's office.
Gov. Larry Hogan announced Monday that Gregory Slater, administrator of the State Highway Administration, will become transportation secretary. The Maryland Senate will need to confirm the nomination when it reconvenes in January.
Both Rahn and Slater were key administration personnel for the plans to widen the Capital Beltway, the American Legion Bridge and I-270. The state plans to award a public-private partnership for the massive project, letting a contractor assume the cost of construction and maintenance of the widened highways in return for toll revenue.
Rahn has led the Maryland Department of Transportation since Hogan took office in 2015.