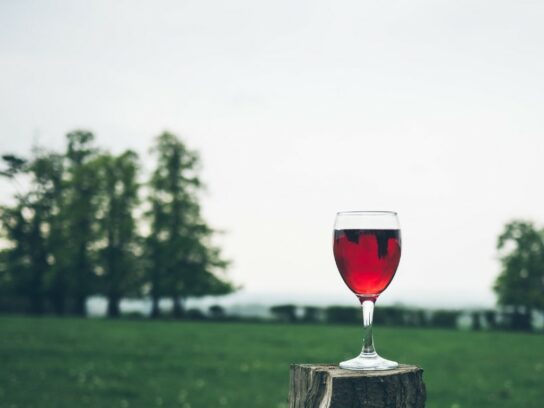 La Junta de Planificación del Condado de Montgomery votó 4-1 para permitir el consumo de alcohol en partes designadas de nueve parques
El cambio entra en vigencia el jueves 24 de septiembre y finaliza el 31 de mayo de 2021. Los residentes pueden consumir bebidas alcohólicas, desde las 11 am hasta el anochecer, en algunas áreas en los siguientes parques:
Jesup Blair Local Park
Acorn Urban Park
Germantown Town Center Urban Park
Norwood Local Park
El parque recreativo Olney Manor
El parque Takoma Urban
El parque Wall Local
El parque local Wheaton
El parque regional Wheaton
Estos lugares fueron elegidos porque ya son parte de "Picnic in the Park", una iniciativa conjunta entre Montgomery Parks, Visit Montgomery y MoCo Eats, que comenzó el 7 de agosto. El esfuerzo está destinado a lanzar un salvavidas a los restaurantes locales que sufren debido a COVID -19. Los residentes pueden ir a estos parques, encontrar un letrero de código QR, escanearlo y ver todos los restaurantes disponibles que entregarán su pedido directamente en el parque. Cada parque tiene una zona de entrega y áreas de picnic distanciadas físicamente.
El director de parques del condado de Montgomery, Mike Riley, dijo que espera que permitir el consumo de alcohol en algunas áreas anime a más personas a participar en el "Picnic en el parque", añadió que este es un programa piloto y que las cosas se ajustarán según sea necesario.
La Gerente de Activación de Parques, Kirsten Hein, dijo que una vez que esto comience, habrá más personal de policía y parques en los nueve parques.
NEW: The Montgomery County Planning Board just voted 4-1 to allow alcohol in nine parks.

It goes into effect a week from today (9/24) and ends next May. You can drink from 11 a.m. to "dusk."

Parks staff said there will be increased police presence once this starts. @mymcmedia

— Maryam Shahzad (@maryam_mcm) September 17, 2020
Arlene Rosenbusch, quien dijo que visita con frecuencia los parques del condado, está preocupada por los conductores que manejan ebrios, y por una razón muy personal. Su hermana y su cuñado fueron asesinados por un conductor ebrio mientras andaban en bicicleta hace cinco años. Dijo que el alcohol y los parques no son una buena combinación para las familias.
"Por favor, no aumente el problema de conducir en estado de ebriedad al permitir el alcohol en los parques", dijo Rosenbusch. También le preocupaba el aumento de la presencia policial en los parques, añadió que esto podría causar problemas dada la reciente mayor atención a la brutalidad policial.
Elyse Grossman, ex presidenta del Consejo Asesor de Abuso de Alcohol y Otras Drogas (AODAAC) del condado, también se opone a la nueva asignación. Ella dijo que los parques son más valiosos que nunca para las familias y los niños que no tienen muchas opciones para divertirse durante el COVID-19.
"Los parques siempre han sido entornos propicios para las familias, y ahora, especialmente con todas las restricciones de COVID-19, las familias necesitan lugares para traer a sus hijos. Será un gran impedimento para estas familias cuando estos parques ahora incluyan alcohol y todos los problemas que siguen al alcohol, como personas ebrias, aumento de la basura, aumento de las peleas y la violencia", dijo Grossman.
Otros testigos hicieron eco de estas preocupaciones y expresaron su opinión por la conducta desordenada en general.
Riley dijo que no cree que suceda la "fiesta de la bebida" que algunas personas están imaginando."Hay una gran variedad de opiniones aquí sobre esta idea de que la gente disfruta de una cerveza o una copa de vino con su almuerzo o cena convirtiéndose en un festival de bebidas en estos lugares, y no creo que eso vaya a suceder", dijo Riley. "Creo que tendremos casos en los que algunas personas violarán las reglas y tendremos que reaccionar a eso y ajustarnos según sea necesario", añadió.
Solo una persona testificó a favor de la directiva sobre el alcohol. Brett Robison quien es propietario de Silver Branch Brewing Company, en Silver Spring. "Poder llegar al trabajo para cumplir con los pedidos de entrega o dar a los restaurantes oportunidades para vender más comida y, por extensión, cerveza o vino, creo que sería un sustento vital para la comunidad de pequeñas empresas en el condado de Montgomery", dijo Robison. Agradeció a los departamentos de parques y planificación por pensar de forma innovadora.
"Solo quiero dar las gracias [a] todos los que se están volviendo creativos con sus pensamientos sobre las formas de generar más negocios para una industria en dificultades en este momento".
Also— you can't drink anywhere at these nine parks, only in designated spaces. This is an example showing a painted line along a designated area. @mymcmedia pic.twitter.com/WqZSkD7S4p

— Maryam Shahzad (@maryam_mcm) September 17, 2020
La miembro de la Junta de Planificación Tina Patterson fue la única miembro que votó en contra de la directiva. Ella estaba específicamente preocupada por el Parque Urbano Germantown Town Center, que se encuentra en un código postal con un mayor número de casos de COVID-19 en el condado. El parque está en 20874, que hasta el jueves ha registrado 1,009 casos en total. El código postal con la mayor cantidad de casos en el condado de Montgomery es 20906 en el área de Silver Spring con 2,378 seguido de 20904 con 1,682, también en Silver Spring. Está preocupada por fomentar la reunión.