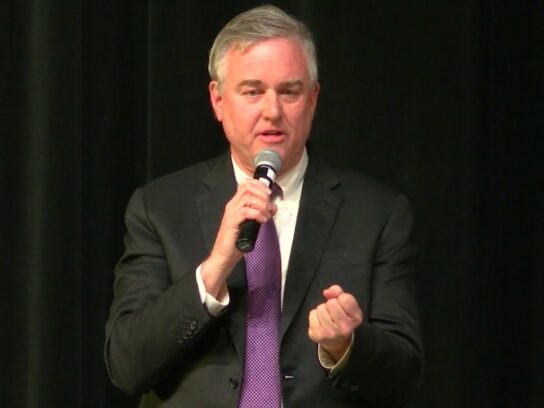 U.S. Rep. David Trone (MD-06) announced Thursday that two of his bills to help aging citizens were signed into law. 
The laws intend to reduce social isolation among seniors and increase access to care for people with younger-onset Alzheimer's disease. The Protecting Older Americans from Social Isolation Act will support services that detect and prevent isolation and let states seek funding to address isolation. The Younger Onset Alzheimer's Disease Act will give people under 60 with younger-onset Alzheimer's access to services and programs they previously could not use due to their younger age. 
In a statement, Trone said this legislation is needed during the COVID-19 pandemic. 
"As all Americans follow public health guidelines related to 'social distancing,' this new law to combat the negative health impacts of social isolation is more important than ever," he said.
The two laws are part of the Dignity in Aging Act of 2019, which is an update to the Older Americans Act of 1965. It intends to support aging citizens by expanding access to food assistance, transportation and other needs. The act gives more support to caregivers and focuses on the issue of social isolation.