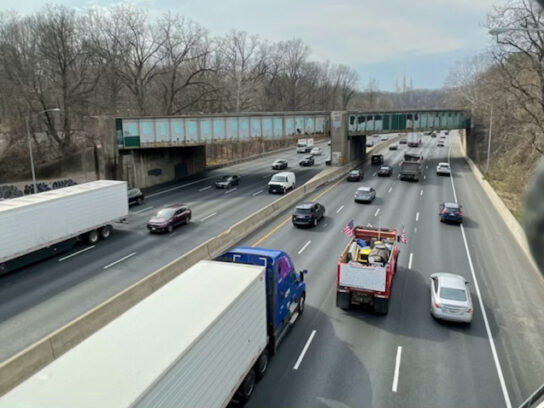 The People's Convoy — who protested COVID-19 mandates in March– returned Tuesday evening to the Hagerstown Speedway according to the group's Facebook page.
"May 17th…WE ARRIVE AT HAGERSTOWN SPPEDWAY!!!" the Facebook post said.  "We greatly appreciate them having The People's Convoy Back!!"
The Maryland Transit Administration (MTA) alerted residents Wednesday in a tweet about possible delays on their commuter buses. "Commuter bus service routes utilizing I-70, I-270, I-395, I-695 and I-295 may experience moderate to severe delays during afternoon service on account of increased traffic," MTA said.
A Montgomery County Police Spokesperson told MyMCM the department is aware the trucker convoy has returned and Maryland State Police is monitoring their activity.
Commuter Bus Possible Delays on All Washington, DC Routes This Afternoon — Due to the return of The People's Convoy (truck convoy), Commuter Bus Service routes utilizing I-70, I-270 , I-395, I-695 and I-295 may experience moderat… https://t.co/vfDNlXGeu7

— MTA Maryland (@mtamaryland) May 18, 2022
Related Post:
Protesting 'People's Convoy' Makes Way Through Montgomery County Sunday