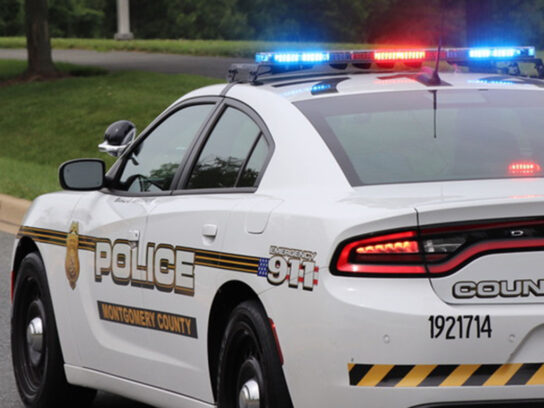 Two adults were shot Saturday night in Silver Spring, the Montgomery County Police Department (MCPD) said. 
Police said on Twitter that officers responded around 8:50 p.m. to a local hospital for an adult male and female, each with a gunshot wound. The wounds are not life-threatening, MCPD said. 
After a preliminary investigation, MCPD believes the shooting happened on Quebec Terrace in Silver Spring. The investigation is ongoing. 
This is one of two shootings MCPD reported on Twitter this weekend. 
(1/2) At approx. 8:50 pm, officers responded to local hospital for report of adult male & adult female each w/ non-life-threatening gunshot wound. Preliminary investigation: shooting believed to have occurred on Quebec Terr, Silver Spring. (Cont)

— Montgomery County Department of Police (@mcpnews) August 9, 2020
(2/2) Ongoing investigation. No further information to confirm at this time.

— Montgomery County Department of Police (@mcpnews) August 9, 2020