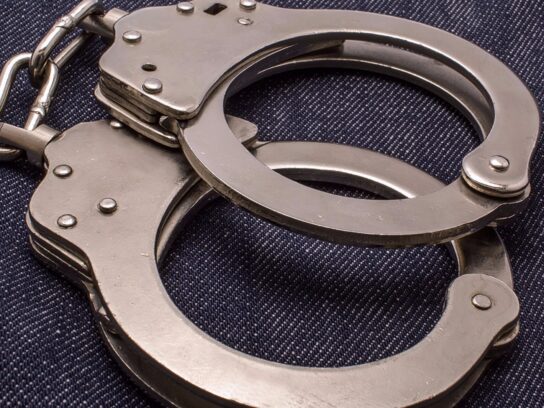 Two people were arrested in North Carolina in connection with carjacking and assault offenses that occurred in front of a Germantown convenience store on September 6.
Detectives from Montgomery County's Major Crimes Division have charged 18-year-old Kenneth Darnell Davis of an unknown address with carjacking and assault; they've also charged 16-year-old Kimberly Morales of Montgomery Village as an adult for offenses related to the incident in Germantown.
Detectives determined that on September 6 at 1:15 a.m. a man parked his vehicle in front of the 7-Eleven located at 19700 Frederick Road. Upon exiting his vehicle, police say the man didn't lock the door and left the vehicle running as he went into the 7-Eleven to make a purchase.
As the man was standing in line to check out, police say he noticed that a man outside was entering the driver's side of his vehicle, and a woman was entering the vehicle's rear seat area. The man then ran outside, opened the passenger's door to the vehicle and tried removing the suspects, but—according to police—the man in the driver's seat backed the vehicle out of the parking spot in high speed, causing the owner of the vehicle to be struck by the open passenger door side of his car and be thrown to the pavement.
The two carjackers fled the area in the man's vehicle, police say. Montgomery County Fire and Rescue Services responded to the incident and took the man who was thrown out of his vehicle to the hospital for serious injuries.
Police say that during the initial investigation, detectives entered the stolen vehicle into a national law enforcement database. One day later, September 7 at 10:06 a.m., detectives were contacted by the Hope Mills Police Department in North Carolina who located the vehicle at a local convenience store.
Hope Mills police officers said they found Davis and Morales inside the vehicle when it was located and took them into custody. Montgomery County police determined that Davis and Morales are the same people connected to the September 6 Germantown carjacking.
Police say after Montgomery County detectives obtained arrest warrants for Davis and Morales, they charged them with "carjacking, first-degree assault, and conspiracy to commit carjacking."
According to police, Davis and Morales are pending extradition to Montgomery County and are currently in custody in North Carolina.