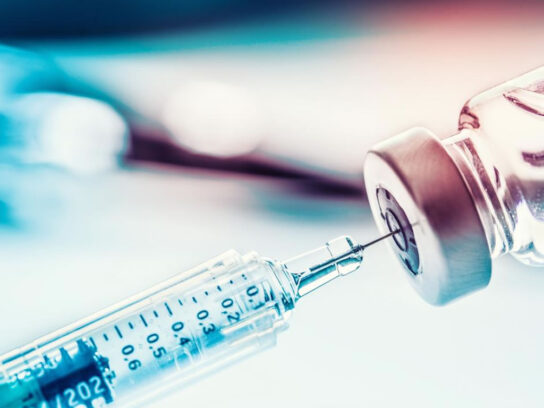 During a council briefing Monday, Montgomery County's "Vaccine Hunters" reported several incidents of racial discrimination at retail pharmacy and hospital COVID-19 vaccination sites in the state.
"What's happened this week is we've had at least three incidents— I just found out one yesterday— of immigrants, undocumented or documented, who have gone to retail pharmacies and are being asked for paperwork that is not being asked of other folks, especially white folks," said Maisie Lynch, a member of the group. Members said at least two incidents of racial profiling occurred in Prince George's County and one occurred in Charles County at pharmacy sites. One occurred in Montgomery County at a hospital site, which is not a county facility.
In one incident, a pharmacist insisted that a woman needed a U.S.-issued ID and social security number in order to receive the vaccine. Another time, two Latina clergywomen brought their W2s to their retail pharmacy appointments to confirm their eligibility, and were told they also needed a letter from their employer.
"We're wanting to get people past the initial fear of the vaccine and then now they're fearful of what they're going to be asked… their legality's going to be questioned, and it's just instilling fear at a different level for the Hispanic community," said Tania Perez-Fuentes of the Vaccine Hunters.
Lynch said, "I found out yesterday about an African American woman who went to one of the hospital locations and she watched her white counterparts get asked for no additional ID. She was asked for her ID, she was asked for a letter from her employer," and another document. All residents received their vaccines.
"This illustrates the risk the state takes when they provide so many of our limited vaccine doses to for-profit retail providers that don't have the same commitment to equity that our health department follows in Montgomery County," Council President Tom Hucker said.
Lynch said the Vaccine Hunters have three requests: a multilingual equity hotline that people can use on-site at clinics to report equity issues and receive assistance, clear multilingual signage at vaccine locations about requirements, and updates for all vaccine websites to include that same multilingual information.
County Health and Human Services Director Dr. Raymond Crowel explained that at county-run clinics, residents only need to show some form of identification that will be used to match a name to the appointment and show proof of residence in the county. It does not have to be a driver's license or passport, and something as simple as a bill with a resident's name and address will suffice, he assured.
"We are very flexible in terms of what we are accepting as verification of identification," Crowel said. He said no one at a county clinic should be asked about immigration or citizenship status.