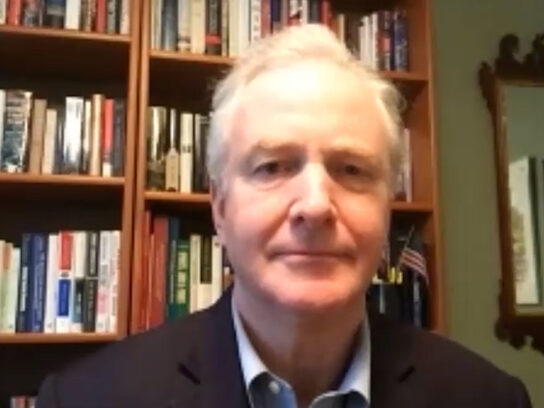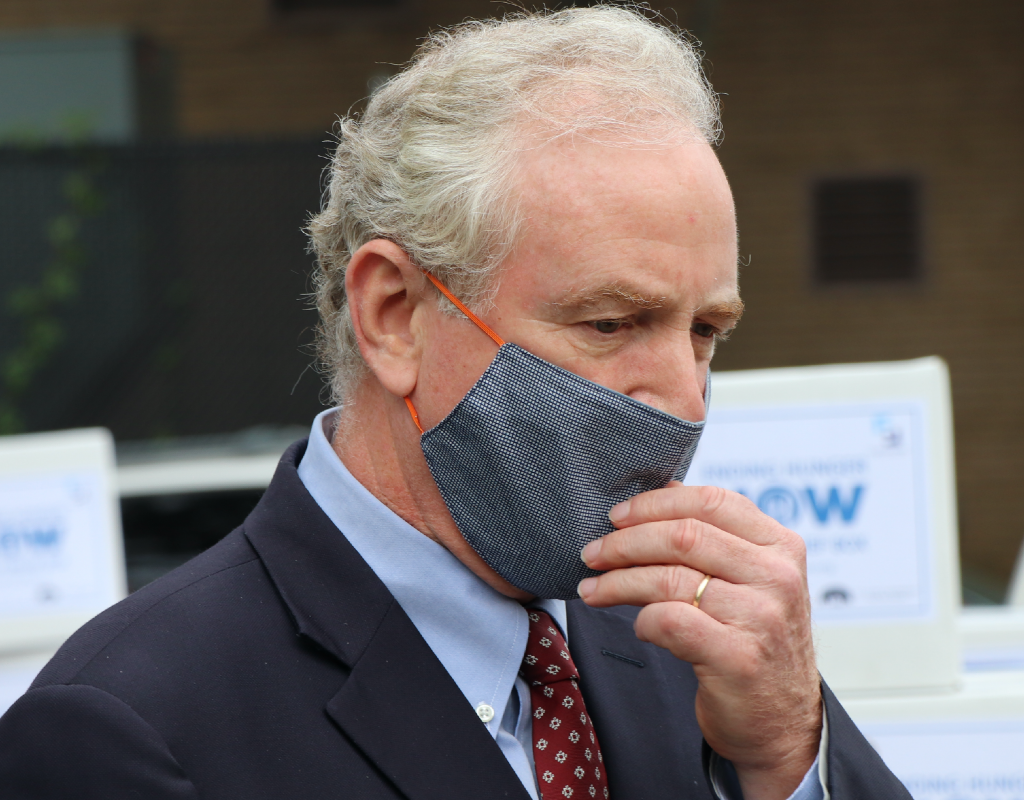 U.S. Sen. Chris Van Hollen (D) of Maryland has called for the removal of President Donald Trump from office after his rhetoric empowered a mob to storm the U.S. Capitol Wednesday during a joint session of Congress to count the Electoral College votes.
MyMCM spoke to Van Hollen Friday morning about how the attack happened and what it means for the country.
Van Hollen on U.S. Capitol Attacks: 'A Dark Day for Democracy'
Van Hollen said at the time a group of pro-Trump rioters entered the U.S. Capitol, he had been walking back from his office, where he went to get materials because he was going to deliver remarks on the Senate floor. On his walk back, Capitol Police stopped him informing him that there was a shelter-in-place.
Van Hollen said, despite the chaos, he was glad the House and Senate could finish counting the electoral ballots later in the evening to fulfill their duties.
Van Hollen on Accountability for Law Enforcement, Republicans Entertaining Conspiracy Theories
MyMCM spoke to Van Hollen about why law enforcement wasn't prepared for the attacks and why Republican Senators like Ted Cruz of Texas and Josh Hawley of Missouri continue to entertain debunked election fraud conspiracy theories.
Trump's Role in Empowering the Attacks on the U.S. Capitol
Van Hollen talks about how Trump's tweets promoting a rally in D.C. on Jan. 6 to overturn the results of the 2020 election fueled the mob that breached the U.S. Capitol. There's been a lot of bipartisan talk about removing Trump from office. Van Hollen supports removing Trump from office and called the riot at the U.S. Capitol an "attack on our democracy and needs to be remedied."
"You know I witnessed in the Capitol, one of these rioters taking down an American flag, and putting up in its place a Trump flag," Van Hollen said. "In our country, we don't pledge allegiance to an individual, we respect our traditions of democratic peaceful transition of power. That's how we survived as a democracy for hundreds of years."
Van Hollen said the 25th Amendment would be the fastest way to remove Trump, but if it isn't invoked by Vice President Mike Pence, the U.S. House of Representatives would introduce impeachment articles, which would make Trump the first president to be impeached twice.
Van Hollen: 'We Stand Under the American Flag and Not the Trump Flag'
Van Hollen discusses accountability for the Capitol rioters. He said investigators need to track down all the cell phone footage and cell phone transmissions from inside the U.S. Capitol.
"We need to come together as Americans and make it clear that regardless of party, we stand under the American flag and not the Trump flag," Van Hollen said.
Van Hollen on Removing Trump from Office Days Before His Term Ends
President-elect Joe Biden will be sworn into office on Jan. 20. Although Trump's term ends in 12 days, Van Hollen said since the election ended, Trump has remained "obsessed" with staying in power and has not fulfilled his remaining duties as President, like the vaccine rollout and coronavirus relief.
What U.S. Capitol Attacks Mean for American Democracy
Van Hollen talks about the future of democracy in America and the peaceful transfer of power, after the attacks on the U.S. Capitol, fueled by Trump's rhetoric sowing doubt in the election.